All Andy Serkis Movies Ranked
(Photo by Columbia Pictures/courtesy Everett Collection)
Emperor. Hobbit. Ape. Andy.
The one man Serkis has been enthralling and frightening audiences worldwide for decades, often without us ever seeing him. Covered in performance-capturing technology and then draped in CGI, Andy Serkis has given physicality and life to the snarling Emperor Snoke in the new Star Wars movies, intelligence and empathy to chimp Caesar in the Planet of the Apes reboots, and shown destitution and malfeasance with his legendary Gollum in The Lord of the Rings. When Serkis is performing au naturale, so to speak, it's often as psychos in tough street dramas and thrillers filmed in his native England. He also notably mucks up superhero plans as Ulysses Klaue in Avengers and Black Panther films.
Now, my precious, with Mowgli: Legend of the Jungle coming out on Netflix (he directed the film and plays Baloo), read on to see every Andy Serkis movie with a Tomatometer ranked!
#36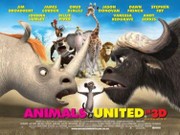 Adjusted Score: 6.912%
Critics Consensus: No consensus yet.
Synopsis:
When the African savannah runs dry and water becomes a precious commodity, a courageous meerkat and a laid back lion… [More]
#35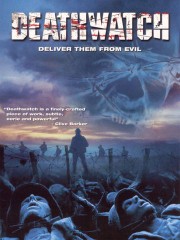 Adjusted Score: 6.66%
Critics Consensus: No consensus yet.
Synopsis:
Lost deep in the enemy territory of the western front during World War I, allied soldier Private Charles Shakespeare (Jamie… [More]
#34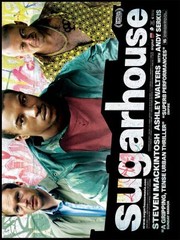 Adjusted Score: 18.858%
Critics Consensus: No consensus yet.
Synopsis:
Actor-turned-director Gary Love makes his feature debut with this screen adaptation of co-screenwriter Dominic Leyton's acclaimed stage production Collision. Tom… [More]
#33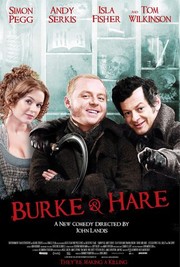 Adjusted Score: 34.081%
Critics Consensus: Marked by timid scares and flat-footed humor, Burke and Hare is a missed opportunity for its talented cast and a disappointing return for director John Landis.
Synopsis:
From John Landis, the director of Animal House and The Blues Brothers, Burke & Hare is adark comedy/thriller staring Simon… [More]
#32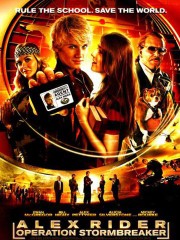 Adjusted Score: 36.691%
Critics Consensus: Alex Rider: Operation Stormbreaker is strictly children's fare, as it lacks originality, excitement, and believabiltity.
Synopsis:
An outwardly ordinary teenager finds himself suddenly thrust into extraordinary circumstances upon discovering that his entire youth was part of… [More]
#31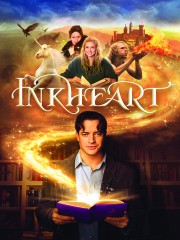 Adjusted Score: 43.306%
Critics Consensus: Heavy on cliches and light on charm, this kid-lit fantasy-adventure doesn't quite get off the ground.
Synopsis:
Mortimer "Mo" Folchart and his 12-year-old daughter, Meggie, share an extraordinary gift for bringing characters from books to life when… [More]
#30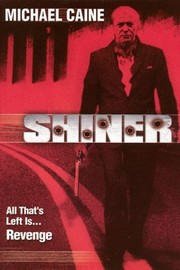 Adjusted Score: 23.035%
Critics Consensus: No consensus yet.
Synopsis:
A minor-league criminal suddenly finds himself in deep trouble in this thriller. Billy "Shiner" Simpson (Michael Caine) is a man… [More]
#29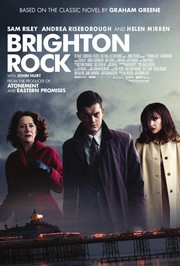 Adjusted Score: 53.408%
Critics Consensus: Brighton Rock is a lean noir boasting an appealing trio of stars, but its old-fashioned presentation only reinforces how little it distinguishes itself from the superior original.
Synopsis:
Screenwriter Rowan Joffe's debut feature Brighton Rock embraces the classic elements of film noir and the British gangster film to… [More]
#28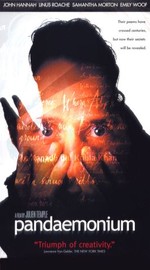 Adjusted Score: 58.002%
Critics Consensus: No consensus yet.
Synopsis:
The true story of the turbulent and ultimately destructive relationship between poet Samuel Taylor Coleridge, William Wordsworth and his sister… [More]
#27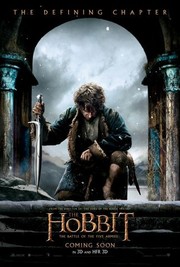 Adjusted Score: 69.522%
Critics Consensus: Though somewhat overwhelmed by its own spectacle, The Hobbit: The Battle of the Five Armies ends Peter Jackson's second Middle-earth trilogy on a reasonably satisfying note.
Synopsis:
From Academy Award (R)-winning filmmaker Peter Jackson comes "The Hobbit: The Battle of the Five Armies," the third in a… [More]
#26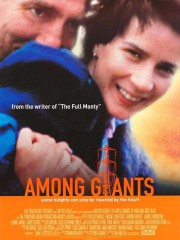 Adjusted Score: 60.025%
Critics Consensus: No consensus yet.
Synopsis:
Simon Beaufoy, of The Full Monty, scripted this British romantic comedy-drama. Like The Full Monty, this is also set among… [More]
#25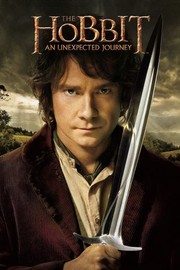 Adjusted Score: 75.719%
Critics Consensus: Peter Jackson's return to Middle-earth is an earnest, visually resplendent trip, but the film's deliberate pace robs the material of some of its majesty.
Synopsis:
The Hobbit: An Unexpected Journey follows title character Bilbo Baggins, who is swept into an epic quest to reclaim the… [More]
#24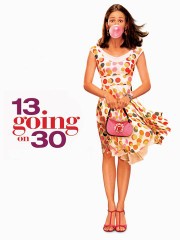 Adjusted Score: 69.903%
Critics Consensus: Although the plot leaves a lot to be desired, 13 Going on 30 will tug at your inner teenager's heartstrings thanks in large part to a dazzling performance from Jennifer Garner.
Synopsis:
Thirteen-year-old Jenna (Shana Dowdeswell) has had enough with the trials of adolescence. In addition to being saddled with a devoted-but-nerdy… [More]
#23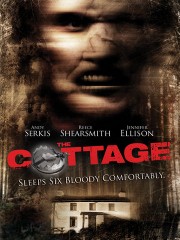 Adjusted Score: 55.046%
Critics Consensus: No consensus yet.
Synopsis:
A criminal scheme gone wrong is just the start of a string of life-threatening bad luck in this darkly comic… [More]
#22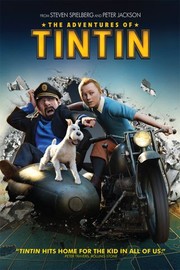 Adjusted Score: 81.324%
Critics Consensus: Drawing deep from the classic Raiders of the Lost Ark playbook, Steven Spielberg has crafted another spirited, thrilling adventure in the form of Tintin.
Synopsis:
Paramount Pictures and Columbia Pictures Present a 3D Motion Capture Film The Adventures of Tintin directed by Steven Spielberg from… [More]
#21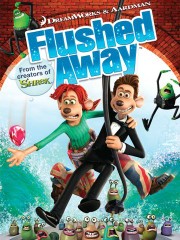 Adjusted Score: 77.382%
Critics Consensus: Clever and appealing for both children and adults, Flushed Away marks a successful entry into digital animated features for Aardman Animations.
Synopsis:
A previously pampered society mouse must fight his way back to the comforts of Kensington after he is sent spiraling… [More]
#20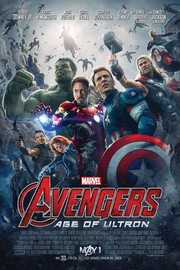 Adjusted Score: 90.573%
Critics Consensus: Exuberant and eye-popping, Avengers: Age of Ultron serves as an overstuffed but mostly satisfying sequel, reuniting its predecessor's unwieldy cast with a few new additions and a worthy foe.
Synopsis:
When Tony Stark jumpstarts a dormant peacekeeping program, things go awry and Earth's Mightiest Heroes, including Iron Man, Captain America,… [More]
#19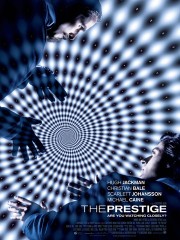 Adjusted Score: 82.839%
Critics Consensus: Full of twists and turns, The Prestige is a dazzling period piece that never stops challenging the audience.
Synopsis:
In 1878, two young stage magicians clash in a darkened salon during the course of a fraudulent seance. From this… [More]
#18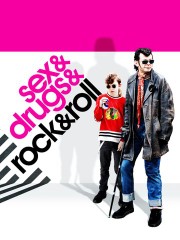 Adjusted Score: 73.763%
Critics Consensus: Sex & Drugs & Rock & Roll pays appropriately uninhibited tribute to a pioneering artist — and proves Andy Serkis can be every bit as compelling in a non-motion-capture role.
Synopsis:
Andy Serkis stars as volatile British new wave icon Ian Dury in this biopic from BAFTA-nominated director Mat Whitecross (The… [More]
#17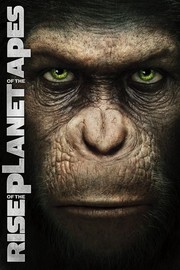 Adjusted Score: 90.651%
Critics Consensus: Led by Rupert Wyatt's stylish direction, some impressive special effects, and a mesmerizing performance by Andy Serkis, Rise of the Planet of the Apes breathes unlikely new life into a long-running franchise.
Synopsis:
A single act of both compassion and arrogance leads to a war unlike any other — and to the Rise… [More]
#16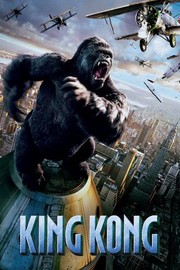 Adjusted Score: 93.233%
Critics Consensus: Featuring state-of-the-art special effects, terrific performances, and a majestic sense of spectacle, Peter Jackson's remake of King Kong is a potent epic that's faithful to the spirit of the 1933 original.
Synopsis:
One of the greatest adventure stories in Hollywood history gets a new interpretation in this action drama from Academy Award-winning… [More]
#15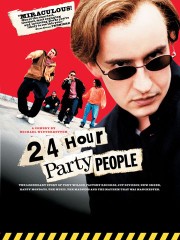 Adjusted Score: 88.33%
Critics Consensus: The colorful, chaotic 24 Hour Party People nimbly captures the spirit of the Manchester music scene.
Synopsis:
Spanning from the 1970's to early 1990's, this is the story of the Manchester music scene… Tony Wilson is an… [More]
#14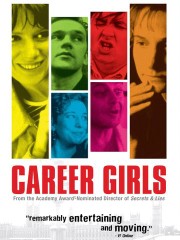 Adjusted Score: 88.724%
Critics Consensus: Outwardly modest but carried along by Mike Leigh's deft direction, Career Girls gradually accumulates power as a study of shared history.
Synopsis:
Two seemingly self-assured and successful friends reminisce about their college days only to unpack the emotional baggage they have both… [More]
#13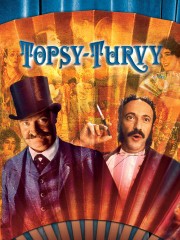 Adjusted Score: 92.357%
Critics Consensus: Dressed to the nines in exquisite production value and buoyed by Mike Leigh's sardonic wit, Topsy-Turvy is rich entertainment that is as brainy as it is handsome.
Synopsis:
William Schwenck Gilbert is the librettist, writing the words. Arthur Sullivan is the composer, writing the music. Gilbert is the… [More]
#12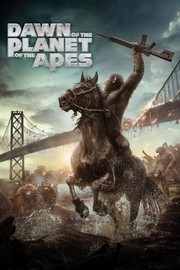 Adjusted Score: 102.818%
Critics Consensus: With intelligence and emotional resonance to match its stunning special effects, Dawn of the Planet of the Apes expands on its predecessor with an exciting and ambitious burst of sci-fi achievement.
Synopsis:
A growing nation of genetically evolved apes led by Caesar is threatened by a band of human survivors of the… [More]
#11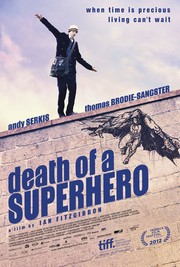 Adjusted Score: 41.882%
Critics Consensus: No consensus yet.
Synopsis:
To the world around him, Donald appears to be a typical teenager. He's moody toward his parents, awkward around girls,… [More]
#10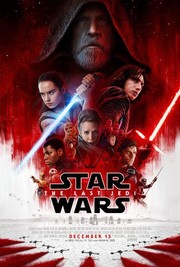 Adjusted Score: 110.753%
Critics Consensus: Star Wars: The Last Jedi honors the saga's rich legacy while adding some surprising twists — and delivering all the emotion-rich action fans could hope for.
Synopsis:
In Lucasfilm's Star Wars: The Last Jedi, the Skywalker saga continues as the heroes of The Force Awakens join the… [More]
#9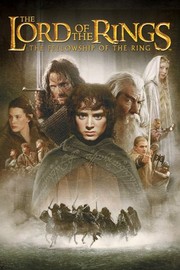 Adjusted Score: 98.898%
Critics Consensus: Full of eye-popping special effects, and featuring a pitch-perfect cast, The Lord of the Rings: The Fellowship of the Ring brings J.R.R. Tolkien's classic to vivid life.
Synopsis:
Assisted by a Fellowship of heroes, Frodo Baggins plunges into a perilous trek to take the mystical One Ring to… [More]
#8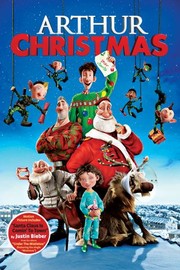 Adjusted Score: 97.028%
Critics Consensus: Aardman Animations broadens their humor a bit for Arthur Christmas, a clever and earnest holiday film with surprising emotional strength.
Synopsis:
The 3D, CG-animated family comedy Arthur Christmas, an Aardman production for Sony Pictures Animation, at last reveals the incredible, never-before… [More]
#7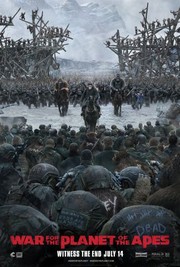 Adjusted Score: 109.234%
Critics Consensus: War for the Planet of the Apes combines breathtaking special effects and a powerful, poignant narrative to conclude this rebooted trilogy on a powerful — and truly blockbuster — note.
Synopsis:
In War for the Planet of the Apes, the third chapter of the critically acclaimed blockbuster franchise, Caesar and his… [More]
#6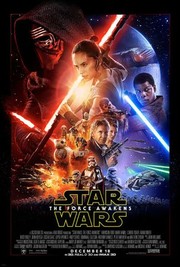 Adjusted Score: 110.501%
Critics Consensus: Packed with action and populated by both familiar faces and fresh blood, The Force Awakens successfully recalls the series' former glory while injecting it with renewed energy.
Synopsis:
In this thrilling continuation of the epic space opera, ex-stormtrooper Finn (John Boyega), scrappy desert dweller Rey (Daisy Ridley), and… [More]
#5
Adjusted Score: 101.155%
Critics Consensus: Visually breathtaking and emotionally powerful, The Lord of the Rings – The Return of the King is a moving and satisfying conclusion to a great trilogy.
Synopsis:
The final battle for Middle-earth begins. Frodo and Sam, led by Gollum, continue their dangerous mission toward the fires of… [More]
#4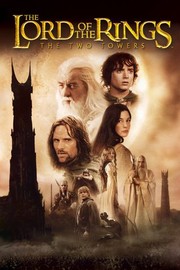 Adjusted Score: 102.425%
Critics Consensus: The Two Towers balances spectacular action with emotional storytelling, leaving audiences both wholly satisfied and eager for the final chapter.
Synopsis:
Frodo and Samwise press on toward Mordor. Gollum insists on being the guide. Can anyone so corrupted by the ring… [More]
#3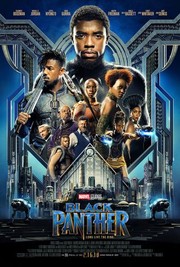 Adjusted Score: 118.686%
Critics Consensus: Black Panther elevates superhero cinema to thrilling new heights while telling one of the MCU's most absorbing stories — and introducing some of its most fully realized characters.
Synopsis:
"Black Panther" follows T'Challa who, after the events of "Captain America: Civil War," returns home to the isolated, technologically advanced… [More]
#2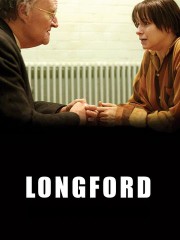 Adjusted Score: 26.776%
Critics Consensus: No consensus yet.
Synopsis:
Academy-award-winning actor Jim Broadbent portrays controversial British campaigner Lord Longford in this biopic that details the former government minister and… [More]
#1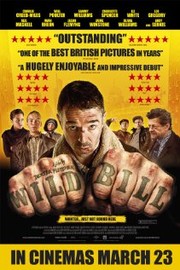 Adjusted Score: 93.285%
Critics Consensus: No consensus yet.
Synopsis:
Out on parole after 8 years inside, Bill Hayward returns home to find his now 11 and 15-year old sons… [More]
The Advantages of Online Casino Welcome Bonuses
When it comes to online gambling, the industry is thriving in 2020. Although casinos are banned in many countries, people still find ways to enjoy their favorite games of chance. However, considering the level of competition on the market, it may be difficult for a beginner to find a good online platform and take advantage of all offers. In this article, you will learn the benefits of casinos' welcome bonuses.
What Is a Sign-Up Bonus?
As we have already established, the industry is growing rapidly and companies are desperately looking for new ways to attract customers. A welcome bonus is often used by online casinos to get new leads and players in the future. However, the best casino bonuses can be easily used to the player's advantage. Here are the main reasons you should not neglect this offer.
It saves your money
Quite obvious, right? Well, this is the main reason why you should always use welcome bonuses in online gambling: it is always better to not risk your own money. It is especially true for beginners. Since they have no experience, it is fairly common for beginners to lose their initial investment and be done with gambling for good. However, if you use your welcome bonus as a way of getting the basics skills, the chances of success will rise significantly.
It allows you to try several games

Another common issue beginners face is a lack of understanding of which types of games they want to try: slots, roulette, baccarat, blackjack, etc. If you use your sign-up bonus, you will be able to play several games and choose the ones you like better. Moreover, you can take advantage of a welcome bonus on several online gambling platforms. That way you will try out even more options.
It will make future gambling more profitable
Besides beneficial sign-up bonuses, good online casinos usually have great loyalty programs. For instance, the company may double up to five first deposits on the platform. If you invest 100 USD, you will get 200 USD to your account. More money — more games — more chances of winning.
Although a welcome bonus is a great way of upping your gambling game, there are a few things you should pay attention to. Firstly, a good bonus does not equal a good platform. Before choosing a casino, make sure that the company is legal and trustworthy. Since there are many scams right now, it is essential if you want to save your money. Moreover, check the available deposit/withdrawal methods and their terms.
We hope that this article has shown the true power of online casinos' welcome bonuses and how you can use them to your own advantage. Follow our tips while choosing a platform and enjoy the best gambling experience.
3 Key Mistakes to Avoid When Playing Blackjack
Blackjack is the most popular casino game in the world. The card game, sometimes referred to as '21', accounts for an average of 31 percent of all casino table traffic – this is consistent both online and in physical casinos. For reference, the second most popular is roulette (24%) followed by poker (21%).
It's easy to understand blackjack's popularity. It's a simple game to grasp and offers players a mix of luck and skill: luck in the cards that are drawn, skill over how those cards are dealt and a player's eventual hand. Compare that to roulette, which is based entirely on luck, and poker, which has a huge skill element to it.
However, while the beauty of blackjack is in its simplicity, there are also a number of complexities to the game, and as is the case with almost anything in life, you learn more from mistakes than successes.
With that in mind, here are three key mistakes to avoid when playing blackjack that can significantly increase your chances of winning, while limiting your losses.
Choosing the Wrong Table
Before a single card is drawn, being at the wrong table – whether live or online – is the first mistake to avoid.
First of all, each blackjack table will have different minimum bet requirements so avoid choosing one that is out of your budget. For instance, if you choose a table with a $100 minimum bet and your budget is $200, you might only play two hands.
Secondly, check the payout odds on the blackjack table. These are typically 6:5 and 3:2 and will affect how much gets paid out when you hit blackjack and land other bonus wins. Where possible, choose a 3:2 table as it pays out higher.
Thirdly, choose between a virtual and a live table. This is not so much a mistake to avoid but more comes down to personal preference. Virtual tables allow players to play against an automated computer, so you can play at your own pace, while live tables are usually quicker paced as human dealers are keen to move the game along.
When to Hit and Stand
As a general rule, most blackjack players know to hit when the hand is 12 and to stand when the hand equals 17. However, there are plenty of variables to consider that could influence when to hit and stand. Getting these right can really boost your chances of beating the house, while getting it wrong could prove costly.
One key move to implement is to always hit on a soft 17 – when the two cards are an ace and a six. This means that if you draw a 10 or picture card (jack, queen, king), then you convert your hand into a hard 17. It also gives greater flexibility if you draw a smaller value card as the ace can be used as a one.
While many players adopt a strict 'never bust' policy, meaning they always stand when their hand equals 12 or more, this can be ill-advised as it depends almost entirely on the dealer going bust.
Instead, analyze the value of your two cards compared to the dealer's first card and weigh up the risk factor in drawing another card before the dealer draws their second. As a strict rule, if your first two cards equal 17 or more, then stand – anything else can be hit depending on the situation.
When to Split and Double
If you are playing in a blackjack tournament, either online or live, learning when to split and double can make all the difference to your chances of success. The same also applies to individual games of blackjack.
Click here to check the best tips on blackjack tournament strategies: https://extra.betamerica.com/casino-news/blackjack-tournaments-rules-strategy-and-where-to-find-them/
Splitting is when you split two cards when dealt the same value cards, so a pair of eights for example. Doubling is when you are given the option to double your bet after being dealt your initial two cards.
While it can be tempting to split and double at every opportunity to increase your winning, doing at the right time is the key.
It is not recommended to split when:
You are dealt two picture cards or two 10s
You are dealt two 9s
You are dealt two 5s
The dealer holds a 10 or picture card
It is best to split when:
You are dealt two 8s
You are dealt two aces
The dealer holds a 5 or 6 (as this is the highest probability of a bust)
Similar to knowing when to hit and stand, take a brief moment to assess the dealer's drawn card compared to your own two cards and determine whether the probabilities are in your favour.
Likewise, knowing when to double down – when not to double down – can change the complexities of your blackjack game. A simple rule to know when to double is if your two cards equal 10 and the dealer's card is between 2-9. Additionally, if you hold an ace, you can consider a double as these have the flexibility of playing as 11 or 1. But if the dealer's card is an ace, ignore the double.
Conclusion
Blackjack may be a simple game but there are some important strategies to keep in mind next time you head to the virtual or live table. The game itself is still rooted in luck so there are never any guarantees to long-term success. However, by keeping these three important rules in mind, you can at least avoid making avoidable mistakes.
Top 5 Entertainment Activities for College Students
The life of college students is sometimes too complicated. They have to face tons of homework assignments that steal their time. Many students get stressed because of continuous learning. They seem to forget how to relax. If you're a busy student, you should remember that you're still young and shouldn't waste this precious life stage. You can undertake some entertainment activities sometimes. Take your friends and organize funny games to unwind and let off some pressure. We asked writing experts from a professional essay service Smart Writing Service to share their ideas and provide you with top-5 entertainment activities for college students you may like.
Who Are You?
Students, especially freshmen, don't know each other perfectly. They may be taken by surprise when some of them tell something quite unexpected about their hobbies, preferences, and so on. If you want to know other students better, suggest playing a game called "Who Are You".
Form at least three teams. If there are many folks, you can form more teams. Choose a speaker of the game. It may be even one of your teachers or professors. All groups will be given topics to discuss. The speaker is supposed to announce a new topic every few minutes. You may discuss and answer the following topics:
What is the greatest challenge you are facing?
What do you like or hate most about yourself?
What is your greatest value in life?
What emotions do you express easily?
What is the most valuable thing in friendship?
Who you want to become in five years?
What is your major objective for next year?
Is there something you want to improve about yourself?
What motto do you try to live by?
Where would you like to travel?
If you were to study abroad, what country would that be?
Students should write their answers on index cards. The speaker should gather the answers of every student and shuffle them. Afterward, he/she redistributes them randomly to students. Each person should guess whose card he/she is holding. Play this game after you spend some time together and already know at least something about one another.
Sentence Completion
Another fun activity is "Sentence Completion." Most people like it because it's commonly accompanied by laughter and good mood. It's necessary to prepare a list of sentences. Those sentences should have a beginning, but with no end. Every student should finish the sentence he/she gets. Oftentimes, students give funny answers. At times, they are quite serious, and we can learn something important about other students. Here are several sentence beginnings you may choose:
Before I came to college, I was interested in…
When I was a child, I wanted to become…
The best moment I remember most about high school is…
My favorite pet is…
The things I value most are…
Five years from now I hope to be…
My greatest personality trait is…
My favorite subject at high school was…
If I could change one thing in the world, it would be…
My greatest fear is…
After I graduate from college, I…
The Reception Line
You may likewise try another entertaining activity for college students. It is called "The Reception Line." Gather all the mates eager to participate. Divide yourselves into two groups. If you form more, it won't fit the rules of the game. Each person talks to the person in front of him/her until he/she must move. The person at the end of one line goes to the end of the other line. This method makes it possible to meet new people. Thus, students will learn more about each other. You can make shifts every next topic or set a limit. For example, the pair should discuss 5 topics and afterward move to change partners. Here are some interesting topics to discuss:
Where would you like to travel?
What motto do you try to follow?
What is your favorite movie?
What music do you like?
What is your favorite hobby?
Why did you choose this college?
What do you like about college life the most?
Take Sides
You can likewise suggest a game, which offers only two options. It's called "Take Sides." Create a list of questions with two answers. Students should obligatorily choose one of them. Afterward, you may discuss the answers. Let everyone explain his/her choices. Thus, you'll learn more about each other, and it will bring you closer. Here are several suggestions:
Watermelon or banana?
Sweat or bitter?
Short trips every weekend or a journey around the world for three months?
Partying or hiking?
Listen or speak?
Rock or pop?
Morning or night?
Superman or Batman?
Robocop or Terminator?
Harry Potter or the Lord of the Rings?
Los Angeles or New York?
Liberal or conservative?
American football or ice hockey?
My Most Embarrassing Moment
You can likewise tell each other about the most embarrassing moments. It's important to be honest and don't imagine a story that never took place. All the participants should agree on this term. Commonly, it is a very entertaining activity. Students tell funny stories they've been through. It commonly makes them closer.
These activities for college students are very simple to follow. They are really entertaining. Mind that we have mentioned only 5 of them. However, you can try a hundred activities more. Use our examples to have fun and relax. They may inspire you and your friends to look for other entertaining activities.