Matthew Barnett Is Still Flying Under the Radar After Daisy Coleman's Suicide
In the early hours of Jan. 8, 2012, Daisy Coleman's mother found the then-14-year-old on the front steps of their Maryville, Mo. home wearing a T-shirt and sweatpants, her hair frozen from the below-freezing temperatures outside. What followed were a series of events that would lead to Coleman and her mother accusing then-17-year-old high school football star Matthew Burnett of rape.
It was a scandal that rocked the close-knit town and one that found Coleman at the center of bullying and harassment for her accusations against her peer. So much so that even after the case went to trial, when Coleman and her family moved out of town, they were still targeted and Coleman herself was habitually bullied for the accusations she had made against Burnett.
Despite the events Coleman said led to her alleged rape, she was able to move on and move past it. Unfortunately, on Aug. 5, 2020, her mother revealed on social media that Coleman had committed suicide. Now, it's hard not to look back on the case and wonder where everyone else involved, Burnett included, is today.
Where is Matthew Barnett now?
Since the rape charge came against Barnett, he denied ever having sex with Coleman against her will and instead insisted that it had been consensual. As the grandson of a prominent state politician, his family was revered in the community and, eventually, his charge was dropped to the lesser misdemeanor charge of endangerment of a minor. For that, he was given two years of probation.
Afterward, he went on to attend the University of Central Missouri, where officials were inundated with criticism from others for allowing an alleged rapist to remain enrolled. Because of that, Burnett's mother told the press, Burnett had dealt with severe mental issues during college. But since then, he seems to have stepped back from the public altogether.
It's unlikely that Burnett did something drastic like change his name, but he is unsearchable on social media and he hasn't given any interviews on Coleman's accusations in the years since his initial arrest. It would appear that Burnett prefers to remain out of the spotlight these days and, so far, he hasn't come out to say anything about Coleman's suicide.
He was part of the discussion in the Netflix documentary 'Audrie & Daisy.'
In 2016, Netflix released the documentary Audrie & Daisy, which told the story of Daisy's claims of rape as well as those of another girl, whose life tragically ended in suicide. The stories of both girls were explained in detail, including Coleman's account of what had happened the January night she snuck out of her home to meet with Burnett, only to be allegedly left unconscious on her front porch early the following morning.
Daisy Coleman's mom spoke out about her suicide.
Since Coleman's accusations against Burnett, she went on to have a thriving career as a tattoo artist and model and she co-founded SafeBAE, an organization dedicated to preventing sexual assault of kids in junior and high school. But, sadly, her mother explained on Facebook on Aug. 5, 2020 that Coleman was discovered to have taken her own life after a welfare check was requested.
"My daughter Catherine Daisy Coleman committed suicide tonight," she wrote. "If you saw crazy messages and posts it was because I called the police to check on her. She was my best friend and amazing daughter… I wish I could have taken the pain from her! She never recovered from what those boys did to her and it's just not fair. My baby girl is gone."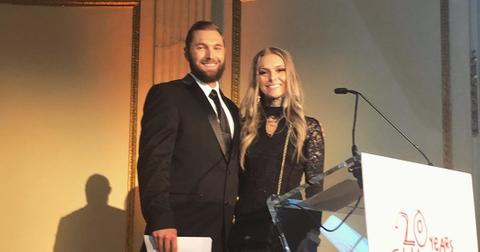 Although Barnett has remained silent on the tragedy and has been out of the public eye in the years following Coleman's accusations, what happened between them clearly remained with Coleman.
If you need support, The National Sexual Assault Hotline is available 24/7 at 1-800-656-4673. You will be connected with a trained staff member in your area. Or visit RAINN.org to chat online with a support specialist at any time.
Jason Momoa's See Season 2: Production Resumes Next Month
What can we expect from season 2 of the series Jason Momoa's See? What are the recent updates? Here is everything you should know about the cast plot and release date of the series Jason Momoa's See Season 2.
Jason Momoa's See Season 2: Release Date
Jason Momoa's Apple TV + drama season will resume next month after Hollywood productions cease following the COVID-19 (Coronavirus) epidemic. According to sources, the play will begin on October 14 at the Sinespace Film Studio in Toronto. Filming is predicted to closing till March 2021. Apple has already restarted production on TV + Invasion and All Mankind, whilst The Morning Show, Servant, Lisey's Story, and Mythic Quest: Raven's Banquet are still closed.
Jason Momoa's See Season 2: Plotline
In Season 1 of Season 1 on Apple TV +, Maghara and Queen Kane take control of the Witchfinder army and reveal that Tamkuni Jun committed suicide out of shame. At the House of Enlightenment, Jeermalar betrays her children and plans to send Haniwa to common ground. Baba Voss emerges, rescues Kofun, and blinds Jeermalar, an ironic twist of fate. A defining moment also implies that Tamcti Jun would literally rise from the ashes of a burning building and undoubtedly seek revenge against Maghar and Queen Kane.
For Season 2, the principle warfare will in all likelihood revolve round Baba Voss's inevitable disagreement with Edo and he'll try to make certain Haniwa's safety. In the Kingdom of Penn, Maghra may have to deal with a possible rebellion due to the existence of Tamaki Jun. Hoping to see season 2 on Apple TV + to create a dramatic reunion between the outsider's Baba Voss gang and Magra's Witchley clan. 
Jason Momoa's See Season 2: Cast
Jason Momoa.
Alfre Woodard.
Yadira Guevara-Prip.
Nesta Cooper.
Sylvia Hoeks.
Archie Madekwe.
Christian Camargo.
Hera Hilmar
America Ferrera's Superstore Return Extended — Plus, Get a First Look at COVID-Themed Season 6
America Ferrera isn't punching out of Superstore as soon as we thought.
TVLine can exclusively confirm that Ferrera — whose previously announced departure from NBC's No. 1 comedy was delayed due to COVID-19 — has signed on to appear in not one, but two Season 6 episodes. As a result, the sitcom's milestone 100th episode will now double as Ferrera's swan song.
The news comes as Superstore works to incorporate the ongoing coronavirus pandemic into Amy's farewell storyline, which began last season when she accepted a corporate gig in California.
"We're lucky enough to have America back for our first two episodes of the season," co-showrunners Jonathan Green and Gabe Miller tell TVLine. "There was so much we wanted to explore with COVID and how it changes the world of Cloud 9 that we decided to focus on that in the premiere, with Amy starting her new job remotely while still trying to manage the store.
"The second episode will cover Amy's last day at Cloud 9, so we can fully give her the sendoff she deserves," they continue. "It's also Superstore's 100th episode, so we're excited that America will be celebrating that milestone with us."
Further elaborating on Season 6's COVID theme, Green and Miller tell us that the premiere will pick up where last season's cliffhanger left off, as the virus delays Amy and Jonah's move to California. "[There will be] time jumps within the episode taking us through the early months of the pandemic, [before we] gradually catch up to where things are now. We'll show how all of our characters are handling the uncertainty, the panicky and difficult customers, and the new demands of the job." That includes Glenn and Dina, who "initially enjoy being called 'heroes,' but that doesn't last long."
Superstore Season 6 premieres Thursday, Oct. 22 (NBC, 8/7c). Scroll down for an exclusive first look at Season 6's key art, featuring essential workers Jonah, Dina, Garrett, Cheyenne, Mateo, Sandra and Glenn, all masked up and ready to work through the ongoing crisis.
PEN15: Season Two Viewer Votes
wpDiscuz