This year's Park City film fest got off to an explosive start, with Leaving Neverland shedding new, discomforting light on the accusations that followed Michael Jackson in life, and Sundance director Robert Redford announcing he will be stepping back as the face of the festival he started in 1978. As we approached this 41st edition of the Sundance Film Festival, the other major stories included Shia LaBeouf exposing himself (Honey Boy), Jennifer Kent's Babadook follow-up (The Nightingale), Zac Efron as Ted Bundy (Extremely Wicked, Shockingly Evil and Vile), the record $13 million Amazon dropped for Mindy Kaling and Dame Emma Thompson's Late Night, and the reformation of Team Jake Gyllenhaal/Rene Russo/Dan Gilroy (Nightcrawler) for art shocker Velvet Buzzsaw.
As convenient as a parka in a Utah January, this Sundance Scorecard keeps track of all the buzzy hits and underground hopefuls by Tomatometer, which movies receive after five reviews. As you'll see, though Honey Boy shares a 100% with peers like The Farewell, Little Monsters, and Finding Neverland, the fact it got there with more reviews puts it at the top. Expect to see these movies and shows to play into 2019 and beyond!
#115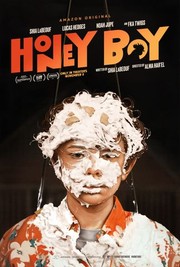 Adjusted Score: 103.716%
Critics Consensus: Honey Boy serves as an act of cinematic therapy for its screenwriter and subject — one whose unique perspective should strike a chord in audiences from all backgrounds.
Synopsis:
From a screenplay by Shia LaBeouf, based on his own experiences, award-winning filmmaker Alma Har'el brings to life a young… [More]
#114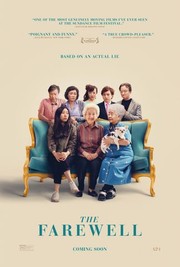 Adjusted Score: 112.6%
Critics Consensus: The Farewell deftly captures complicated family dynamics with a poignant, well-acted drama that marries cultural specificity with universally relatable themes.
Synopsis:
The film follows a Chinese family who, when they discover their beloved Grandmother has only a short while left to… [More]
#113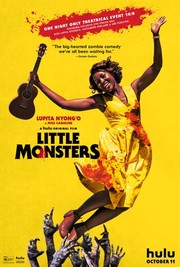 Adjusted Score: 85.022%
Critics Consensus: Led by typically outstanding work from Lupita Nyong'o, Little Monsters is a horror/rom-com hybrid that proves the zombie genre still has fresh brains to savor.
Synopsis:
Little Monsters follows Dave (Alexander England), a washed-up musician who volunteers to chaperone his nephew's kindergarten class field trip after… [More]
#112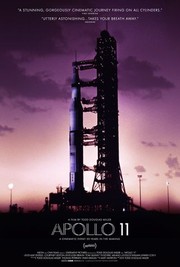 Adjusted Score: 106.63%
Critics Consensus: Edifying and inspiring in equal measure, Apollo 11 uses artfully repurposed archival footage to send audiences soaring back to a pivotal time in American history.
Synopsis:
Apollo 11 is a cinematic space event film fifty years in the making. Featuring never-before-seen large-format film footage of one… [More]
#111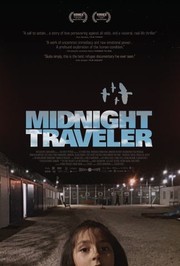 Adjusted Score: 101.181%
Critics Consensus: Midnight Traveler puts a harrowing personal face on the modern refugee crisis, driving home the heartbreakingly relatable odysseys of the displaced.
Synopsis:
When the Taliban puts a bounty on Afghan director Hassan Fazili's head, he is forced to flee the country with… [More]
#110
Adjusted Score: 80.227%
Critics Consensus: No consensus yet.
Synopsis:
In the year 2027, in a dystopian Brasil, a deeply religious woman uses her position in a notary's office to… [More]
#109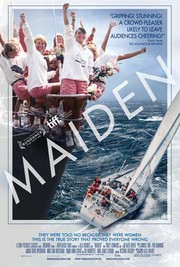 Adjusted Score: 102.5%
Critics Consensus: Enthralling viewing even for audiences with little to no knowledge of or interest in sailing, Maiden pays powerful tribute to a true pioneer.
Synopsis:
Maiden is the story of how Tracy Edwards, a 24-year-old cook in charter boats, became the skipper of the first… [More]
#108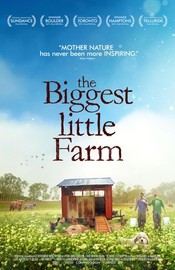 Adjusted Score: 94.647%
Critics Consensus: Uplifting, educational, and entertaining, The Biggest Little Farm is an environmental advocacy documentary with a satisfying side dish of hope for the future.
Synopsis:
A testament to the immense complexity of nature, The Biggest Little Farm follows two dreamers and a dog on an… [More]
Starring:
#107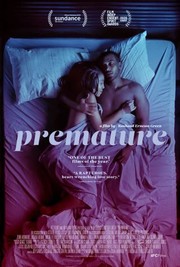 Adjusted Score: 93.608%
Critics Consensus: Premature transcends its familiar trappings with sharp dialogue and a strong sense of setting that further establish Rashaad Ernesto Green as a gifted filmmaker.
Synopsis:
On a summer night in Harlem during her last months at home before starting college, seventeen-year-old poet Ayanna (Zora Howard)… [More]
#106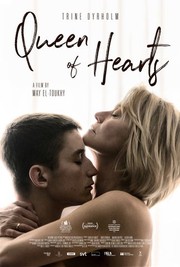 Adjusted Score: 96.185%
Critics Consensus: No consensus yet.
Synopsis:
A woman jeopardizes both her career and her family when she seduces her teenage stepson and is forced to make… [More]
#105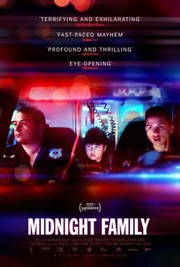 Adjusted Score: 99.367%
Critics Consensus: As narratively urgent as it is technically well-crafted, Midnight Family offers an enthralling and disquieting glimpse of healthcare in modern Mexico.
Synopsis:
In Mexico City's wealthiest neighborhoods, the Ochoa family runs a private ambulance, competing with other for-profit EMTs for patients in… [More]
#104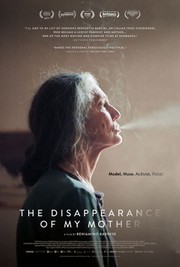 Adjusted Score: 96.185%
Critics Consensus: No consensus yet.
Synopsis:
Benedetta wants to disappear. As iconic fashion model in the 1960's, she became a muse to Warhol, Dali, Pen and… [More]
#103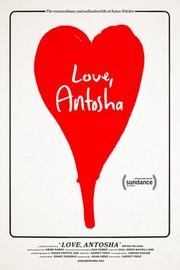 Adjusted Score: 98.798%
Critics Consensus: Using raw materials left behind by its subject, Love, Antosha takes a thoughtful — and powerful — look at a life and career cut short.
Synopsis:
From a prolific career in film and television, Anton Yelchin left an indelible legacy as an actor. Through his journals… [More]
#102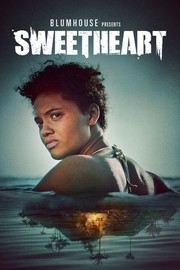 Adjusted Score: 94.707%
Critics Consensus: Carried by Kiersey Clemons' performance, Sweetheart balances smart subtext and social commentary against effective genre thrills.
Synopsis:
Jenn has washed ashore a small tropical island and it doesn't take her long to realize she's completely alone. She… [More]
#101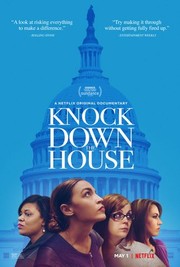 Adjusted Score: 102.836%
Critics Consensus: A galvanizing glimpse behind the scenes of a pivotal election, Knock Down the House should prove engrossing for viewers of all political persuasions.
Synopsis:
When tragedy struck her family in the midst of the financial crisis, Bronx-born Alexandria Ocasio-Cortez had to work double shifts… [More]
#100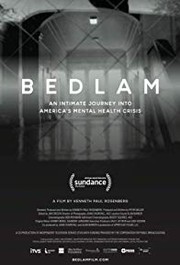 Adjusted Score: 42.674%
Critics Consensus: No consensus yet.
Synopsis:
Haunted by the death of a mentally ill sister, psychiatrist Kenneth Rosenberg takes on the role of filmmaker to examine… [More]
Starring:
#99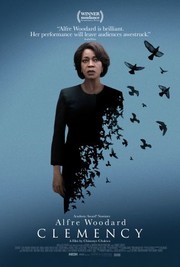 Adjusted Score: 97.828%
Critics Consensus: Clemency mines serious social issues for gripping drama, brought to life by an outstanding cast led by Alfre Woodard.
Synopsis:
Years of carrying out death row executions have taken a toll on prison warden Bernadine Williams (Alfre Woodard). As she… [More]
#98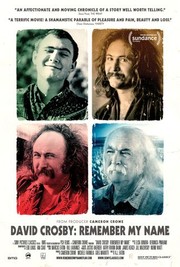 Adjusted Score: 95.362%
Critics Consensus: Refreshingly candid and disarmingly reflective, David Crosby: Remember My Name offers an absorbing look at its subject's life and career.
Synopsis:
You thought you knew him. Meet David Crosby now in this portrait of a man with everything but an easy… [More]
#97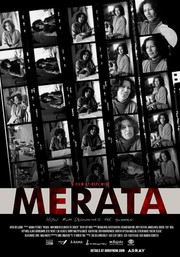 Adjusted Score: 55.493%
Critics Consensus: No consensus yet.
Synopsis:
An intimate portrayal of pioneering filmmaker Merata Mita, told through the eyes of her children. Using hours of archive footage,… [More]
#96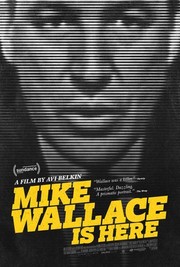 Adjusted Score: 98.315%
Critics Consensus: As solidly compelling as its subject's best reporting, Mike Wallace Is Here is a worthy tribute and an engrossing look at the changing landscape of modern news.
Synopsis:
For over half a century, 60 Minutes' fearsome newsman Mike Wallace went head-to-head with the world's most influential figures. Relying… [More]
Starring:
#95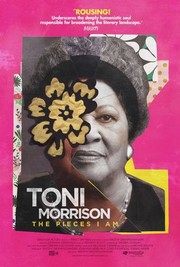 Adjusted Score: 100.694%
Critics Consensus: Toni Morrison: The Pieces I Am honors its acclaimed subject with a comprehensive, illuminating, and fittingly profound overview of her life and work.
Synopsis:
This artful and intimate meditation on the legendary storyteller examines her life, her works and the powerful themes she has… [More]
#94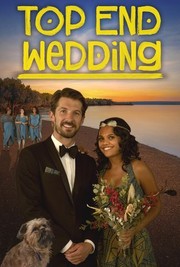 Adjusted Score: 89.754%
Critics Consensus: Familiar in form but winsome in its execution, Top End Wedding takes audiences on a romantic road trip with an appealing view.
Synopsis:
Engaged and in love Lauren and Ned have just 10 days to reunite her newly separated parents and pull off… [More]
#93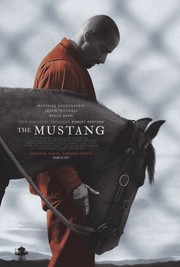 Adjusted Score: 100.164%
Critics Consensus: The Mustang finds fresh perspectives in a familiar redemption tale brought brilliantly to life by powerful performances from Bruce Dern and Matthias Schoenaerts.
Synopsis:
Roman (Matthias Schoenaerts), a convict in a rural Nevada prison who struggles to escape his violent past, is required to… [More]
#92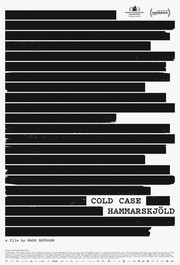 Adjusted Score: 85.272%
Critics Consensus: As an investigation into a real-life tragedy, Cold Case Hammarskjöld might struggle with discipline — but it remains an intriguing, entertaining jumble of ideas.
Synopsis:
In 1961, United Nations secretary-general Dag Hammarskjöld's plane mysteriously crashed, killing Hammarskjöld and most of the crew. With the case… [More]
#91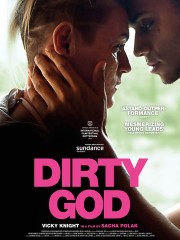 Adjusted Score: 97.517%
Critics Consensus: As powerfully acted as it is sensitively told, Dirty God offers a timely story delivered with empathy and deeply affecting grace.
Synopsis:
DirtyGod is a film about a young mother from London who must pick up the pieces after an acid attack… [More]
#90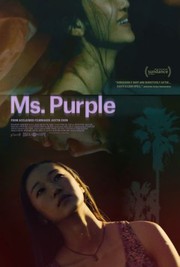 Adjusted Score: 87.086%
Critics Consensus: A finely layered drama with rich visal allure, Ms. Purple sifts sensitively through the emotional wreckage of a broken family.
Synopsis:
From award-winning filmmaker Justin Chon (GOOK, 2017), MS. PURPLE is a poignant drama about Asian American sister and brother, Kasie… [More]
#89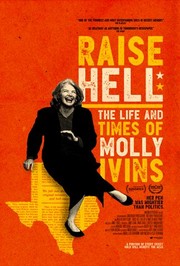 Adjusted Score: 95.56%
Critics Consensus: As sharp, funny, and scathingly irreverent as its subject, Raise Hell: The Life & Times of Molly Ivins pays entertaining tribute to a brilliant writer.
Synopsis:
RAISE HELL is a documentary about the celebrated national political columnist and Texan, Molly Ivins who used her razor sharp… [More]
Starring:
#88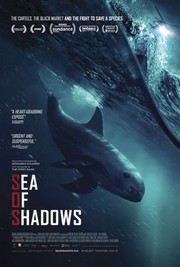 Adjusted Score: 94.47%
Critics Consensus: An environmental advocacy documentary with the suspense of a thriller, Sea of Shadows exposes lawlessness on the high seas — and promotes efforts to thwart it.
Synopsis:
A looming disaster in one of the most spectacular environments on Earth sparks a rescue mission unlike any other in… [More]
#87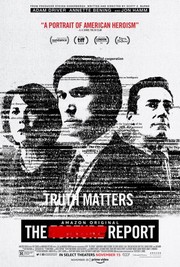 Adjusted Score: 91.906%
Critics Consensus: The Report draws on a dark chapter in American history to offer a sober, gripping account of one public servant's crusade for accountability.
Synopsis:
The story of Daniel Jones, lead investigator for the US Senate's sweeping study into the CIA's Detention and Interrogation Program,… [More]
#86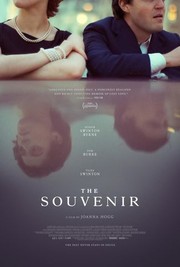 Adjusted Score: 96.108%
Critics Consensus: Made by a filmmaker in command of her craft and a star perfectly matched with the material, The Souvenir is a uniquely impactful coming of age drama.
Synopsis:
A shy film student begins finding her voice as an artist while navigating a turbulent courtship with a charismatic but… [More]
#85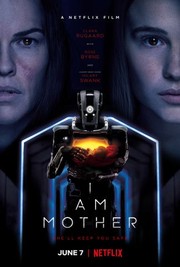 Adjusted Score: 92.461%
Critics Consensus: Suspenseful, well-acted, and intelligent, I Am Mother is an ambitious sci-fi story that largely achieves its impressive aims.
Synopsis:
I AM MOTHER is a sci-fi thriller about a teenage girl (Clara Rugaard), who is the first of a new… [More]
Synopsis:
The story of two families who allege that their boys were were sexually abused by Michael Jackson in the 1980s… [More]
#83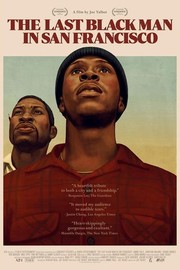 Adjusted Score: 101.625%
Critics Consensus: An affecting story powerfully told, The Last Black Man in San Francisco immediately establishes director Joe Talbot as a filmmaker to watch.
Synopsis:
Jimmie Fails dreams of reclaiming the Victorian home his grandfather built in the heart of San Francisco. Joined on his… [More]
#82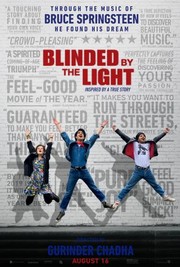 Adjusted Score: 99.949%
Critics Consensus: Like a life-affirming rock anthem, Blinded by the Light hits familiar chords with confidence and flair, building to a conclusion that leaves audiences cheering for an encore.
Synopsis:
1987. When music fanatic Javed discovers the illustrious back catalogue of The Boss his world is turned upside down; already… [More]
#81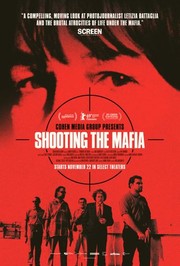 Adjusted Score: 75.039%
Critics Consensus: It may not peer as closely or inquisitively as it could have, but Shooting the Mafia pays affectionate tribute to an important — and fascinating — subject.
Synopsis:
Sicilian photographer Letizia Battaglia began a lifelong battle with the Mafia when she first dared to point her camera at… [More]
#80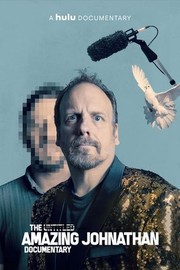 Adjusted Score: 80.944%
Critics Consensus: The Amazing Johnathan Documentary sets out to survey a magician's final tour — and ends up pulling off some wildly ambitious tricks of its own.
Synopsis:
What begins as a documentary following the final tour of a dying magician — "The Amazing Johnathan" — becomes an… [More]
#79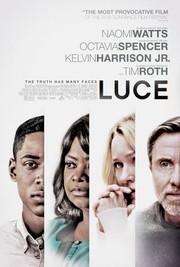 Adjusted Score: 96.492%
Critics Consensus: Luce brings a stellar ensemble to bear on a satisfyingly complex story that addresses its timely themes in thought-provoking fashion.
Synopsis:
It's been ten years since Amy and Peter Edgar (Naomi Watts and Tim Roth) adopted their son from war-torn Eritrea,… [More]
#78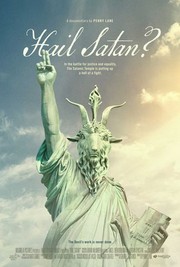 Adjusted Score: 101.022%
Critics Consensus: Hail Satan? challenges preconceived notions of its subject with a smart, witty, and overall entertaining dispatch from the front lines of the fight for social justice.
Synopsis:
Chronicling the extraordinary rise of one of the most colorful and controversial religious movements in American history, Hail Satan? is… [More]
Starring:
#77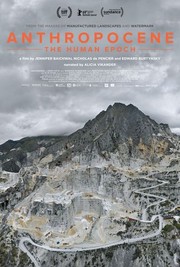 Adjusted Score: 89.66%
Critics Consensus: Anthropocene: The Human Epoch offers a sobering — and visually ravishing – look at the horrific ecological damage wrought by modern human civilization.
Synopsis:
A cinematic meditation on humanity's massive re-engineering of the planet, ANTHROPOCENE: The Human Epoch is a four years in the… [More]
#76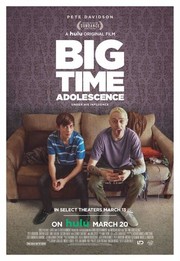 Adjusted Score: 88.172%
Critics Consensus: Funny, heartfelt, and brought to life by a smartly assembled ensemble, Big Time Adolescence finds fresh pleasures in the crowded coming-of-age genre.
Synopsis:
A seemingly bright and mostly innocent 16-year-old named Mo (Griffin Gluck) attempts to navigate high school under the guidance of… [More]
#75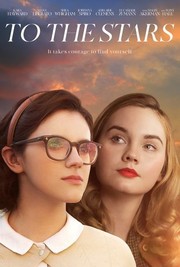 Adjusted Score: 83.077%
Critics Consensus: Its reach may occasionally exceed its grasp, but To the Stars uses its period setting as an effective backdrop for an insightful look at female friendship.
Synopsis:
In a god-fearing small town in 1960s Oklahoma, bespectacled and reclusive teen Iris endures the booze-induced antics of her mother… [More]
#74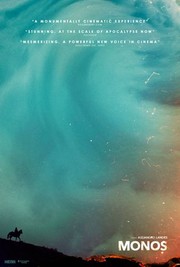 Adjusted Score: 99.065%
Critics Consensus: As visually splendid as it is thought-provoking, Monos takes an unsettling look at human nature whose grim insights leave a lingering impact.
Synopsis:
MONOS, Alejandro Landes' third feature, is a survivalist saga set on a remote mountain in Latin America. The film tracks… [More]
#73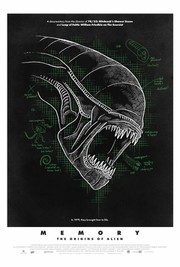 Adjusted Score: 83.746%
Critics Consensus: Memory – The Origins of Alien offers an entertaining inside look at the making of a classic — and compellingly analyzes its creation in the context of its era.
Synopsis:
A contemplation on the symbiotic collaborative process of movie-making, the power of myth, and the collective unconscious, Memory: The Origins… [More]
#72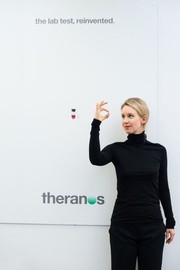 Adjusted Score: 79.845%
Critics Consensus: Alex Gibey's The Inventor declines to outright condemn the actions by Theranos founder Elizabeth Holmes, but instead provides a comprehensive overview of the scandal that allows viewers to mull over its implications towards the broader Silicon Valley.
Synopsis:
With a magical new invention that promised to revolutionize blood testing, Elizabeth Holmes became the world's youngest self-made billionaire, heralded… [More]
Starring:
#71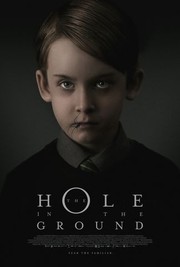 Adjusted Score: 86.173%
Critics Consensus: The Hole in the Ground artfully exploits parental fears with a well-made horror outing that makes up in sheer effectiveness what it lacks in originality.
Synopsis:
Sarah and her young son Chris move to a new home in the Irish countryside, next to a forest that… [More]
#70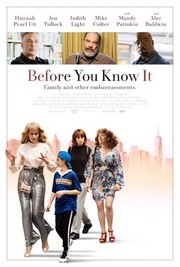 Adjusted Score: 83.991%
Critics Consensus: Before You Know It wrings an entertaining dramedy out of one family's fraught dynamic thanks to wise, witty writing and sharp work from a talented ensemble.
Synopsis:
Stage manager Rachel Gurner (Hannah Pearl Utt) still lives in her childhood apartment above the theater her family owns and… [More]
#69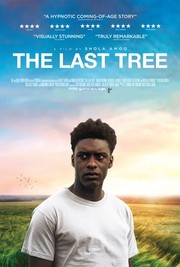 Adjusted Score: 99.191%
Critics Consensus: Distinctive in terms of content, perspective, and insight, The Last Tree vividly depicts the turmoil of adolescence with remarkable grace.
Synopsis:
THE LAST TREE follows the story of Femi, a British boy of Nigerian heritage who, after a happy childhood in… [More]
#68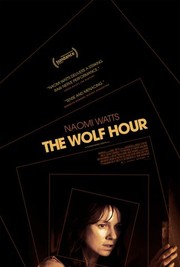 Adjusted Score: 50.233%
Critics Consensus: Naomi Watts gives it her all in The Wolf Hour, but it isn't enough to compensate for a film that spends too much of its runtime in search of a compelling story.
Synopsis:
It's July 1977, and New York City is awash with escalating violence. A citywide blackout is triggering fires, looting, and… [More]
#67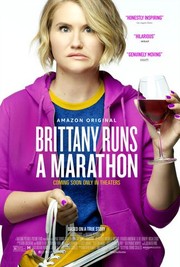 Adjusted Score: 95.63%
Critics Consensus: Brittany Runs a Marathon is an earnest and hilarious dramedy that finally gives Jillian Bell a role worthy of her gifts.
Synopsis:
Brittany Forgler is a hilarious, friendly, hot mess of a New Yorker who always knows how to have a good… [More]
#66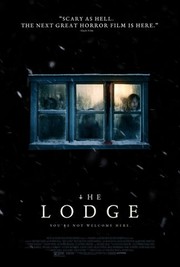 Adjusted Score: 81.71%
Critics Consensus: Led by an impressive Riley Keough performance, The Lodge should prove a suitably unsettling destination for fans of darkly atmospheric horror.
Synopsis:
A bone-chilling nightmare from the directors of GOODNIGHT MOMMY, THE LODGE follows a family who retreat to their remote winter… [More]
#65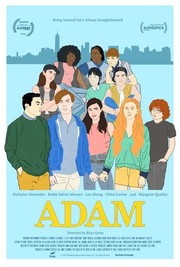 Adjusted Score: 74.091%
Critics Consensus: Much like its well-meaning but clueless protagonist, Adam occasionally seems to be in over its head — but its good intentions make those fumbles easier to forgive.
Synopsis:
Awkward, self-conscious Adam Freeman (Nicholas Alexander) has just finished his junior year of high school in 2006. When his cool… [More]
#64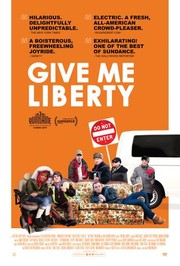 Adjusted Score: 89.707%
Critics Consensus: Give Me Liberty expertly juggles resonant themes and a madcap series of events to produce a chaotic comedy with heart.
Synopsis:
Medical transport driver Vic is late, but it's not his fault. Roads are closed for a protest, and no one… [More]
#63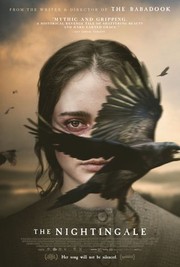 Adjusted Score: 96.048%
Critics Consensus: The Nightingale definitely isn't for all tastes, but writer-director Jennifer Kent taps into a rich vein of palpable rage to tell a war story that leaves a bruising impact.
Synopsis:
THE NIGHTINGALE is a meditation on the consequences of violence and the price of seeking vengeance. Set during the colonization… [More]
#62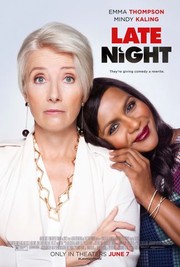 Adjusted Score: 92.561%
Critics Consensus: Smart, timely, and brought to life by a terrific cast, Late Night is a workplace comedy with a lot of heart — and just as many laughs.
Synopsis:
Legendary late-night talk show host's world is turned upside down when she hires her only female staff writer. Originally intended… [More]
#61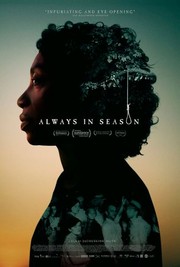 Adjusted Score: 85.233%
Critics Consensus: No consensus yet.
Synopsis:
When 17-year-old Lennon Lacy is found hanging from a swing set in rural North Carolina in 2014, his mother's search… [More]
#60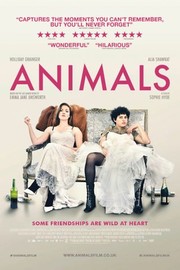 Adjusted Score: 88.845%
Critics Consensus: Elevated by the chemistry and bold performances of its leads, Animals takes a refreshingly frank and impressively ambitious look at female relationships.
Synopsis:
Laura and Tyler are soulmates. Thirty-something best friends and revellers residing in Dublin, they are ingrained in the fabric of… [More]
#59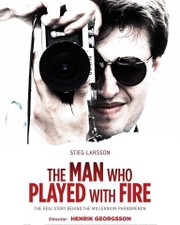 Adjusted Score: 61.877%
Critics Consensus: No consensus yet.
Synopsis:
A documentary about the Millennium-trilogy author Stieg Larsson and his pioneering work of fighting right wing extremists and neo-Nazis, an… [More]
#58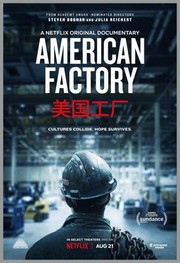 Adjusted Score: 100.125%
Critics Consensus: American Factory takes a thoughtful — and troubling — look at the dynamic between workers and employers in the 21st-century globalized economy.
Synopsis:
In post-industrial Ohio, a Chinese billionaire opens a new factory in the husk of an abandoned General Motors plant, hiring… [More]
Starring:
#57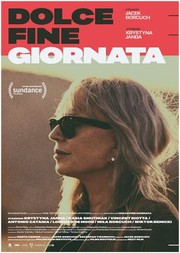 Adjusted Score: 37.932%
Critics Consensus: No consensus yet.
Synopsis:
Maria Linde, a free-spirited, Jewish Polish Nobel Prize winner, lives in Tuscany surrounded by warmth and chaos in her family's… [More]
#56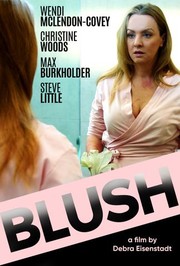 Adjusted Score: 38.075%
Critics Consensus: No consensus yet.
Synopsis:
Cathy struggles to maintain control and significance amidst fears that her husband's having an affair and her thirteen-year-old daughter is… [More]
#55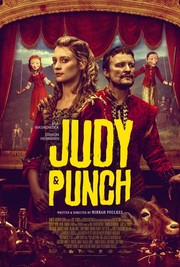 Adjusted Score: 83.093%
Critics Consensus: Judy & Punch revisits classic characters from a fresh perspective, marking debuting writer-director Mirrah Foulkes as a filmmaking talent to watch.
Synopsis:
In the anarchic town of Seaside, nowhere near the sea, puppeteers Judy and Punch are trying to resurrect their marionette… [More]
#54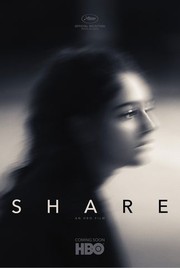 Adjusted Score: 84.185%
Critics Consensus: Grim yet compelling, Share avoids rote didacticism thanks to sensitive direction and committed central performances.
Synopsis:
After discovering a disturbing video from a night she doesn't remember, sixteen-year-old Mandy must try to figure out what happened… [More]
#53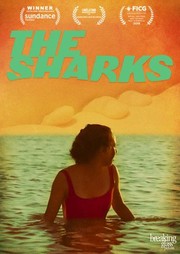 Adjusted Score: 85.633%
Critics Consensus: No consensus yet.
Synopsis:
14-year-old Rosina lives in a beach resort rumored to be plagued by sharks. Upon meeting the older Joselo, she feels… [More]
#52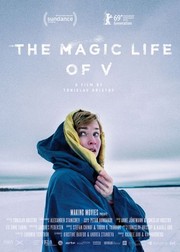 Adjusted Score: 38.075%
Critics Consensus: No consensus yet.
Synopsis:
A young woman, haunted by her childhood traumas, learns how to combat her psychological turmoil by helping her intellectually disabled… [More]
Starring:
Directed By:
#51
Adjusted Score: 87.987%
Critics Consensus: The Boy Who Harnessed the Wind earns its predictably uplifting arc through strong performances and impressive work from debuting director Chiwetel Ejiofor.
Synopsis:
Against all the odds, a thirteen year old boy in Malawi invents an unconventional way to save his family and… [More]
#50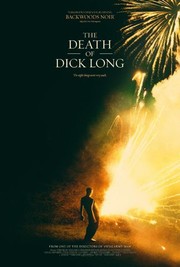 Adjusted Score: 77.604%
Critics Consensus: The Death of Dick Long mixes dark humor with provocative ideas to produce a sharp blend that's admittedly uneven but uniquely satisfying.
Synopsis:
Holy Crap. Dick is dead. Died last night after band practice, and his bandmates, Zeke & Earl (Michael Abbott, Jr…. [More]
#49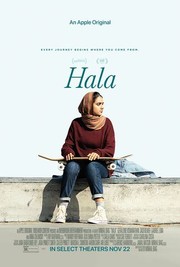 Adjusted Score: 88.565%
Critics Consensus: Supported by a powerful central performance by Geraldine Viswanathan, Hala offers an insightful look at a young woman's journey of self-discovery.
Synopsis:
Seventeen-year-old Pakistani American teenager Hala (Geraldine Viswanathan) struggles to balance desire with her familial, cultural and religious obligations. As she… [More]
#48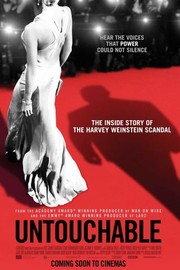 Adjusted Score: 87.371%
Critics Consensus: While subsequent documentaries on the subject might be more comprehensive, Untouchable offers a gut-wrenching look at horrific abuses of power.
Synopsis:
The inside story of the rise and fall of Harvey Weinstein reveals how, over decades, he acquires and protects his… [More]
#47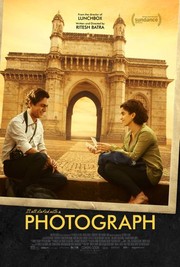 Adjusted Score: 82.267%
Critics Consensus: Photograph enriches the familiar arc of its love story by refreshingly refracting its characters' budding bond through a sociocultural prism.
Synopsis:
Two lives intersect in Mumbai and go along together. A struggling street photographer, pressured to marry by his grandmother, convinces… [More]
#46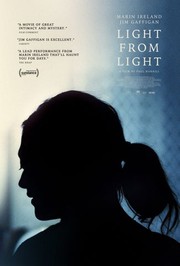 Adjusted Score: 93.944%
Critics Consensus: A paranormally tinged drama with a deceptively gentle touch, Light from Light sinks its hooks into the audience gradually but isn't quick to let go.
Synopsis:
Gifted with sometimes-prophetic dreams and a lifelong interest in the paranormal, Shelia (Marin Ireland) is asked to investigate a potential… [More]
#45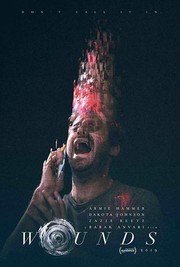 Adjusted Score: 51.56%
Critics Consensus: Wounds isn't without its creepy-crawly charms, but they — and the efforts of a talented cast — get squished by a story that never quite gets completely under the skin.
Synopsis:
Will (ARMIE HAMMER) is a bartender in New Orleans. He has a great job, great friends, and a girlfriend, Carrie… [More]
#44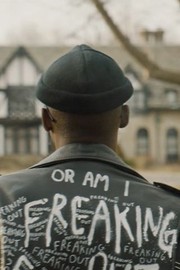 Adjusted Score: 63.371%
Critics Consensus: Native Son's struggles with its problematic source material are uneven but overall compelling, thanks largely to Ashton Sanders' poised work in the central role.
Synopsis:
Bigger "Big" Thomas, a young African American man, lives with his mother and siblings in Chicago. Half-heartedly involved with a… [More]
#43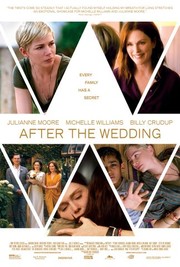 Adjusted Score: 51.302%
Critics Consensus: After the Wedding benefits from solid casting and strong source material, yet proves stubbornly resistant to spark to emotional life.
Synopsis:
Isabel (Michelle Williams) has dedicated her life to working with the children in an orphanage in Calcutta. Theresa (Julianne Moore)… [More]
#42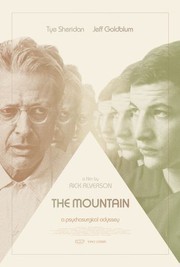 Adjusted Score: 65.75%
Critics Consensus: The Mountain finds its provocative director further honing his craft — but formal flair and an engrossing Jeff Goldblum performance may not be enough to sway the unconverted.
Synopsis:
1950s America. Since his mother's confinement to an institution, Andy has lived in the shadow of his stoic father. A… [More]
#41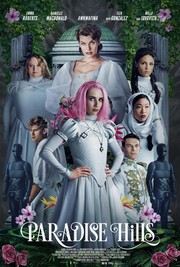 Adjusted Score: 65.892%
Critics Consensus: Its ambitious reach occasionally exceeds its grasp, but Paradise Hills offers fans of thoughtful sci-fi a visually distinctive treat with timely themes.
Synopsis:
On an isolated island, Uma (Emma Roberts) wakes up to find herself at Paradise Hills, a facility where high-class families… [More]
#40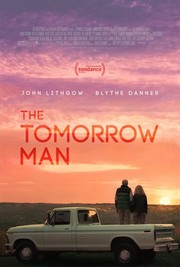 Adjusted Score: 42.655%
Critics Consensus: John Lithgow and Blythe Danner are almost enough to save The Tomorrow Man, but their efforts are overwhelmed by a problematic story.
Synopsis:
Ed Hemsler spends his life preparing for a disaster that may never come. Ronnie Meisner spends her life shopping for… [More]
#39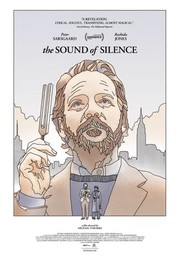 Adjusted Score: 66.039%
Critics Consensus: The Sound of Silence occasionally struggles to control its tone and convey its message, but it benefits from compelling performances and intriguing ideas.
Synopsis:
There are a symphony of almost undetectable sounds that make up a moment of silence, and Peter Lucian (Peter Sarsgaard)… [More]
#38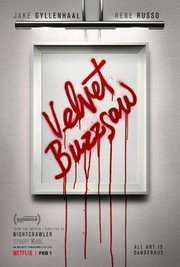 Adjusted Score: 68.535%
Critics Consensus: If you only watch one art-world satire with horror overtones this year — or most others — it should probably be Velvet Buzzsaw.
Synopsis:
Velvet Buzzsaw is a satirical thriller set in the contemporary art world scene of Los Angeles, where big money artists… [More]
#37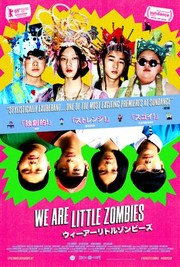 Adjusted Score: 95.66%
Critics Consensus: We Are Little Zombies mixes the playful and the profane with a stylish and visually inventive look at death, abandonment, and the grieving process.
Synopsis:
When four young orphans–Hikari, Ikuko, Ishi, and Takemura–first meet, their parents' bodies are being turned into dust, like fine Parmesan… [More]
#36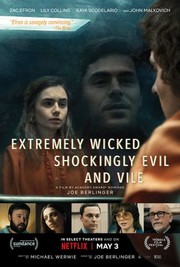 Adjusted Score: 61.535%
Critics Consensus: Extremely Wicked, Shockingly Evil and Vile often transcends its narrative limitations through sheer force of Zac Efron's compulsively watchable performance.
Synopsis:
Elizabeth Kloepfer refused for years to acknowledge that her boyfriend was a serial killer. Her partner, Ted Bundy, became famous… [More]
#35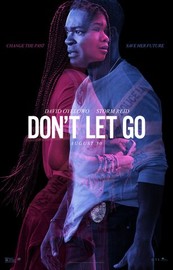 Adjusted Score: 46.315%
Critics Consensus: While admirably intelligent and well-cast, Don't Let Go suffers from a formulaic approach compounded by its uneven writing and an awkward tonal balance.
Synopsis:
Detective Jack Radcliff (Oyelowo) gets a shocking phone call from his recently-murdered niece Ashley (Reid). Working together across time, they… [More]
#34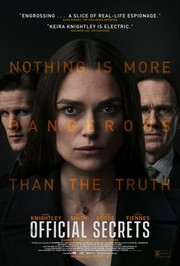 Adjusted Score: 89.681%
Critics Consensus: Official Secrets has a familiar structure and an obvious if worthy message, but rises on the strength of Keira Knightley's powerful performance.
Synopsis:
She risked everything to stop an unjust war. Her government called her a traitor. Based on world-shaking true events, Official… [More]
#33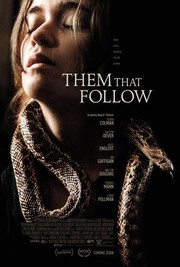 Adjusted Score: 62.362%
Critics Consensus: Them That Follow never quite captures the spiritual fervor of its setting, but the cast's committed performances make for an intermittently satisfying character study.
Synopsis:
Deep in Appalachia, Pastor Lemuel Childs (Walton Goggins) presides over an isolated community of serpent handlers, an obscure sect of… [More]
#32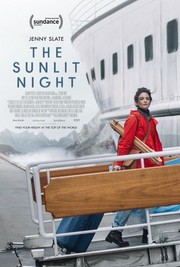 Adjusted Score: 35.371%
Critics Consensus: Jenny Slate remains as charming as ever, but her winsome performance isn't enough to overcome The Sunlit Night's grating tone and meandering plot.
Synopsis:
The Sunlit Night follows an aspiring painter (Jenny Slate) from New York City to the farthest reaches of Arctic Norway… [More]
How Las Vegas became the world's casino capital
These days, it's impossible to think of Las Vegas without the image of the lights on the strip and glamorous casinos coming to mind. But the Vegas we know of 2020 wasn't always that way; and it took a long, long time to get its reputation for being the world's casino capital. Let's take a trip down memory lane and get to the root of how Las Vegas became the city that never sleeps.
A historical journey
It's hard to believe these days, but the Las Vegas region was once an abundant marshland stock full of rich vegetation. That is, until the marsh receded, and the waters disappeared, transforming the landscape into a desert, with the trapped water underground sprouting life and forming an oasis.
It was during the 19th century that the explorer Antonio Armijo from Mexico foraged the way from New Mexico to California on the first commercial caravan. It was a member of the group, Rafael Rivera who rode west to find water and venture through the desert, setting his eyes upon Las Vegas Springs. Las Vegas was therefore named 'the meadows' after the grasses found growing there.
Years went on and both Mormon and Mexican settlers began to filter through. In 1890 it was decided by railroad developers that Las Vegas would serve as a spot along the San Pedro, Salt Lake City and Los Angeles railroad route as well as connecting to major cities along the Pacific Coast. From there on, Vegas boomed with stores, boarding houses and saloons popping up around the area. This was the beginning of the Las Vegas as we know it — with railroad workers and ranchers enjoying the gambling and drinking through illegal speakeasies and bootleg casinos operating despite the ban on gambling in Nevada in 1910.
In 1931 gambling once again became legal in the state, with new casinos and showgirl venues opening up along Fremont Street to entertain the thousands of workers who flocked the city during the construction of the Hoover Dam. The first hotel, El Rancho Vegas, opened up in 1941 along Highway 91. Its success inspired others to open up their own hotels along the highway which would one day become the strip. Tourists began to flock to the city over the next few decades to enjoy the casino scene and see incredible artists like Elvis Presley and Frank Sinatra perform.
The birth of the mega resort
It was in 1966 the businessman Howard Hughes purchased the Desert Inn hotel; this was followed by over a dozen more hotel purchases, pushing out the mobster-owned hotels that had previously dominated Las Vegas. The concept of the mega hotel came about in 1989 when Steve Wynn opened the Mirage as the first hotel resort in the city. By 1994, Las Vegas was the home of more than 86,000 hotel and motel rooms with 13 of the 20 largest mega resort hotels in the world. It was during this era that the Strip became populated with more hotels and casinos, with developments inspired by the iconic cities and countries of the globe including Egypt, Paris, New York and Rome.
Las Vegas in the 21st century
The Las Vegas of today is well and truly established as a home for entertainment and casinos — which remain the biggest source of income for the city. However, there's no doubt that Vegas faces more competition than ever before from the virtual world, with more people than ever before opting to play at an online casino, rather than play in the old fashioned way, but Vegas will always have the advantage. For many, it's a once in a lifetime trip that an online casino can't replicate, but do the online equivalents help to increase interest in Vegas?
The bright lights of Vegas is attracting billions of dollars in investment as many try and get a slice of the revenue that the sector has to offer. During 2019 over 42.52 million people came to visit Las Vegas from all around the world. Domestically, it was shown to be the second most popular destination for U.S. traveller's dream spots after New York.
These days, Las Vegas continues to thrive and be a source of entertainment for millions of visitors from around the world looking to experience what the city has to offer. With new generations becoming interested in casino games — and some incredible musical residencies continuing to be announced — Las Vegas surely will continue to be one best places to go for a unforgettable dream destination for many.
What can people find at some of the biggest land-based casinos in Canada? From Niagara Falls to Toronto, there is something for everyone at casinos in Canada, including table games, slots, roulette, blackjack, and other games. There are also many poker and blackjack tournaments held throughout the year and it is easy to find jackpots or slots with free spins at the casinos. Many casinos also have hotels, bars, and numerous restaurants which are perfect for players seeking some comfort. A relaxing casino experience for all ages can be found in many different places in Canada. Choose one from below.
Choosing a casino depends on your tastes and location within Canada. Do you want to experience the grandeur and splendour of nature while placing a bet? Then head to Niagara Falls. Do you want to see a show? Choose a casino with a show that will be perfect for you. If you are looking for pure relaxation, then check out some of the casinos with spas and world-class dining. Entertainment is also a large part of the casino experience in Canada. Musicians, bands, comedians, and other types of entertainment continue to be found at all of the biggest casinos.
Some Big Casinos Near Nature
Casino Niagara is located in one of the most beautiful places in Canada and the world. People from all around the globe come to experience the best of both worlds at Casino Niagara. Players have access to beauty and scenery while spending time at one of the biggest casinos in Canada. The casino has two floors with over 1200 slot machines, poker, and other table games. There are also many different restaurants and even a comedy club. The sports bar and casino was refurbished back in 2017, meaning that it has not lost any of its charm and shine.
ST Eugene Golf Resort: Casino of the Rockies is a golf and nature lovers' paradise. The location could not be any more splendid. People can find the casino between the Rockies and Purcell Mountains. Furthermore, the casino has an interesting history after it was converted from an Indian Residential School. It was then opened in the early 2000s. St Eugene has table games, electronic roulette, baccarat, and blackjack. There is also a golf course, restaurant, bar, spa, and hotel that is highly rated in Canada. Overall games are limited so most people come for golfing and betting fun.
Caesars Windsor is famously located on the riverbank in Windsor, Ontario. Visitors from both Canada and the States frequent the casino and hotel. Players can see the Detroit and Michigan skyline from the area. There are two floors of slots, table games, and plenty of poker tables. Blackjack, baccarat, and roulette are also available at the casino. It has beautiful restaurants, a gym, bars, slots, and live sports. Check out the Titan 360™, a 10-foot tall slot machine with 5800 pounds of wins at the click of a button. It's the largest slot machine in the world and great fun.
Enjoy the size of Casino de Montreal and Hard Rock Casino
Enjoy the big and beautiful Casino Niagara or ST Eugene Golf Resort
Enjoy High Culture at Elements Casino Brantford
River Rock Casino Resort – In Transit
Are you passing through Vancouver Airport and have a long transit? Hire a cab and spend some time enjoying slot machines at River Rock Casino Resort. There are slots galore and the different themes make it an enjoyable visit for all. There is even a Dungeons and Dragons slot for gamers. A fourteen-table game room can be found at the casino and international poker tournaments are held regularly. Other features include a VIP area, spa, live music, 24-hour food and drink, as well as other entertainment. Richmond is also worth a quick visit, especially for some delicious seafood.
Casino de Montreal – The Big Gun
Casino de Montreal is 526,488 square feet of casino excitement. The casino has around 20 thousand visitors each day and is one of the biggest casinos on the globe. If you are still unconvinced about the size of the place, then imagine five floors of slots and table games. 3,000 machines and 111 table games make the casino seem even more mammoth. Casino de Montreal games can be played in a smoke-free environment and many players comment on the user-friendly games and helpful staff. Complimentary drinks and top-rated gourmet food is all part of the experience at Casino de Montreal.
Hard Rock Casino – Another Big One
Hard Rock Casino is another large casino located in Vancouver, British Columbia. The casino is over 80,000 square feet, making it a big one in Canada. Hard Rock has gaming tables, slots, baccarat and a poker room. The casino includes 70 casino tables and 1,000 slots. Private rooms and high roller areas are also available. However, the Hard Rock name is known for excellent food and this is what people love about this casino. Many players comment on the quality of the food here. It even has a 1,000 seat theatre, making it great for dining and a show.
Elements Casino Brantford – Enjoy High Culture
Elements Casino Brantford is a historical gem for culture in Ontario. It is a charity casino that was established last century. It includes the Sanderson Centre for the Performing Arts, which is a high society entertainment venue in Ontario. The centre is well known to performing arts enthusiasts in Ontario and Canada. Players come to see a show, enjoy some gourmet food and a game. The casino also has plenty of slots, table games, blackjack, baccarat, sic bo, three card poker, roulette, and other games. There is also a 14-table Texas Hold 'Em poker room. Enjoy all the excitement.
River Cree Resort and Casino – Sports Lovers
River Cree Resort and Casino is a sport and gaming venue located in Edmonton that should not be overlooked. It has 39 tables of various money limits and over 1,000 slots. There are also a few different places to dine while enjoying a bet and other things to experience. There is a fitness centre, spa and a 200 room resort. However, the most interesting feature of this casino is the two hockey rinks, which are often used by the Edmonton Oilers for practice. It is possible to watch the team practice and go for a meal and some gaming fun.
For the ones who fancy playing online we recomend visiting canadiancasino.org!
Top 8 Online Games That Kids Can Play Without Much Parental Supervision
The gaming industry has been quite widespread since its inception. With the advent of globalisation and technology, this industry is reaching new heights. Kids these days are more inclined to the internet than they are to books.
The internet has more information about everything than anywhere else and is very easily accessible. This further makes some parental control necessary. Most parents are worried about their kids playing violent video games that can further affect their mental health.
Nevertheless, you cannot stop a kid from finding ways to log in to the internet, nor can you keep them away from playing video games. You can always supervise them on their media consumption. But that also gets tiresome after a point. This is when it gets necessary for you to introduce them to games that are not only kid-friendly but are also of their liking.
If you are in a similar situation, looking for a way out, this article will surely help. Further mentioned are a few games that you can let your kid play while you concentrate on your work and well-being.
1. Gummy Drop
Finding games that you can let your kids play without supervision is quite a task. With games like Gummy Drop, you do not have to worry one bit. With beautiful graphics and interesting gameplay, it does not take long for your kid to get hooked to the game. 
With new cities and interesting content being added almost every day, this 3 puzzle game is a good choice for your kids to play. It also connects to your Facebook account, letting you play with your other friends. It is also a nice way for your kids to improve their general knowledge and problem-solving skills.
2. Skribbl
If you were a fan of Pictionary when you were growing up, you should definitely introduce your kids to this game. While the rules of Pictionary remain the same, this game improves on the visual aspect. With all of their friends in the same server, your kid can easily get hooked to this game.
Easy and fun to play – once the server is set up, each player will get a word that they have to draw on the screen. The motive of the game is to help the other players guess your word. Each round chooses players at random. While it is advised that you use a tablet and a stylus to play this, you can always sketch with your finger.
3. Ludo Supreme
A classic in every sense of the word, online ludo needs no introduction. There are some new features that are added in the game version of this app. It lets you connect to your Paytm account and earn real money while playing the game.
Along with such amazing features, you can also play it for fun with your family or friends. It has other versions as well that come in different languages, especially in India, given the diverse nature of the country. You can download the LUDO for your android phones.
4. Houseparty
There is no doubt that Houseparty has been one of the most popular downloads this pandemic. This is a networking app that lets you add as many as seven friends and play different games face-to-face via video calls.
The novel approach of phone gaming made this a very widely chosen app. While playing games with your friends is always fun, this app lets you see and talk to them as well. Some of the most played games in this app include Heads Up!, Chips and Guac, Trivia and Quick Draw. With such amazing features and games, this is a worthwhile download for your kid.
5. Monopoly
Monopoly is a very interesting game, which you can get your kids. Along with being fun, it can be played by any age group and is always stimulating your brain. This board game is an all-time classic that is now available on mobile platforms.
The good thing about it being on the phone is that now your kids can play it with their friends as well, and all from the convenience of your home.
6. Rocket League
If you have ever wondered what it would be like to play soccer but with cars, this game is exactly that. You get to pick a car at the beginning of the game in an oversized field with an oversized ball. Then start the five-minute matches where you have to score goals against them.
To make it even more fun, this game allows the player to add up to three friends on the same server. It also has options where you can choose between casual play and ranked online play. Nevertheless, in both gameplays, you can earn new cosmetic looks for the car and get a chance to score more goals.
7. UNO
Another all-time classic, UNO has been a very celebrated game all these years. The original company of UNO came out with the online version that is available on both iOS and Android devices. Since they are the copyright holders, you already know, the gameplay cannot get any better than this.
Nevertheless, since it is a multiplayer game, you can play it both against your friends or strangers. It's fun aesthetics, and new rules make it more interesting. It now has different modes of play and tournaments as well. You can also partner up and play 2v2 to win together. With servers available all around the world, you can connect to anyone you know.
8. Guess The Word
Very obvious from the name itself, this game is known to be one of the most popular downloads in this list. It not only helps your kids spend some unsupervised time with themselves but also ensures that they learn new things in the process.
The game contains different levels which get harder as your kid progresses, further making it more interesting and attractive. If you have some free time on your hands, you can also jump in and play with your kids.
Final Thoughts
So, these are the 8 games that kids of all ages can play without any tension. Above all, parents don't have to panic or keep an eye on them all the time.