The 50 Best Spy TV Shows Ever
(Photo by FX)
Deciding which series are worthy of inclusion on a list of the best spy shows and streaming series ever is a matter of mystery itself.
With its propensity for disguises, double-crosses, and surveillance, FX's Cold War–era drama The Americans, is certainly about spies. But the series — which has a 96% series-level Tomatometer score, every season of which is Certified Fresh (including one 100% CF season), and is regarded by critics as one of the greatest shows in this Golden Age of Television — is also about marriage, parenting, and history's winning side's ability to whitewash facts. Should it receive a lower ranking on our ultimate spy show list than a classic like CBS's Mission: Impossible? Also of note: They both have catchy theme songs.
Where should a complicated sci-fi caper like Starz's Counterpart stand? The series, which returns for season 2 on December 9, finished off its first season with one of those rare, perfect 100% Certified Fresh Tomatometer scores. It stars J.K. Simmons as both a mild-mannered bureaucratic pencil pusher and his aggro alt-universe counterpart, who hunt dangerous reality-hopping spies.
The espionage stories of John le Carré have also had televised adaptations. Le Carré's The Night Manager (featuring one of Britain's top Toms) and, most recently, The Little Drummer Girl both aired on AMC, are Certified Fresh at 90% on the Tomatometer, and rank high on our spy series list.
Spycraft can also be quite funny, as in Mel Brooks and Buck Henry's beloved Get Smart, which ran on NBC and CBS in the late '60s, and the long-running animated FX comedy Archer, which has a 93% Tomatometer score.
We considered more than Tomatometer scores to finalize our spy show ranking, however; we also looked at variables like how many seasons each series has, how each of those seasons scored, how many reviews determined those scores, and whether those seasons were Certified Fresh, We looked at other reputable media lists of top spy series to help gauge where to place some classic series without enough reviews to register a Tomatometer score, and then applied a dose of editorial discretion to break some ties and rank some titles based on their cultural resonance.
Check out Rotten Tomatoes' list of best spy shows ever before it self destructs in three … two … just kidding. Like the FBI's most wanted list, we'll keep updating this dossier as more information becomes available.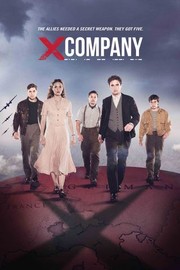 Synopsis:
Spy drama about five American, British and Canadian recruits to a World War II espionage school…. [More]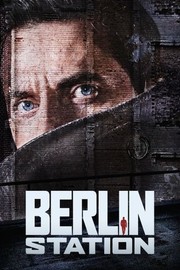 Synopsis:
A case officer at a Berlin CIA station tries to unearth the source of a leak in this drama…. [More]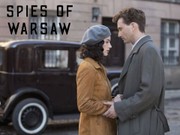 Synopsis:
A French military attaché is drawn into a world of betrayal in the diplomatic salons of Warsaw in the years… [More]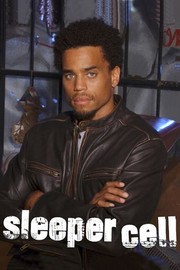 Synopsis:
A federal agent goes undercover to infiltrate a group of Islamic terrorists in Los Angeles…. [More]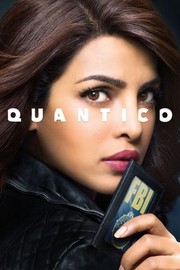 Synopsis:
A drama about FBI trainees at the FBI Academy in Quantico, one of whom is a sleeper agent who will… [More]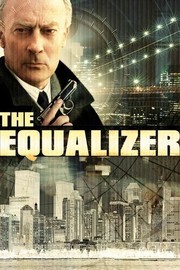 Synopsis:
A cult favorite about an enigmatic former government agent who turns vigilante, offering his services as a one-man security force… [More]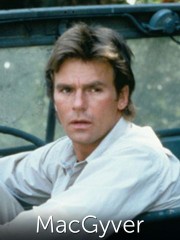 Synopsis:
The popular adventures of a resourceful former Special Forces operative, who undertakes impossible missions at the behest of a crimefighting… [More]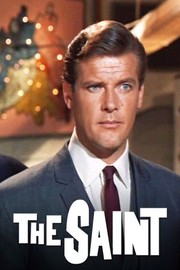 Synopsis:
A pre-James Bond Roger Moore plays the urbane, Robin Hood-like Simon Templar, who may skirt the law, but always for… [More]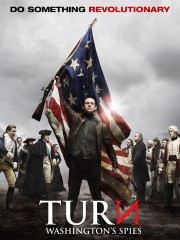 Synopsis:
A drama based on the true lives of America's earliest spies, the Revolutionary War-era Culper Ring…. [More]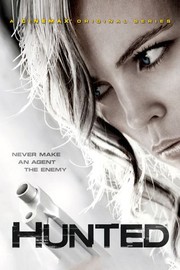 Synopsis:
A spy series about a private-security agent who returns to work a year after an attempt on her life, a… [More]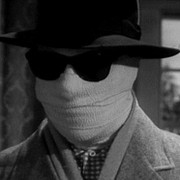 Synopsis:
British sci-fi series about a scientist who develops a potion that renders him invisible. Unfortunately, he doesn't have an antidote… [More]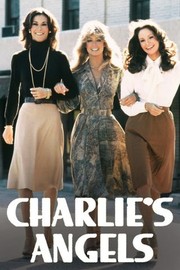 Synopsis:
Aaron Spelling's jiggly classic about gorgeous gumshoes working for an unseen boss garnered as much derision as it did male… [More]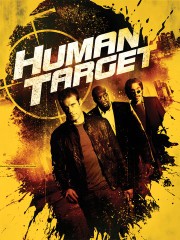 Synopsis:
Using the popular DC Comics title as a springboard for riveting and intelligent action and adventure, Human Target provides a… [More]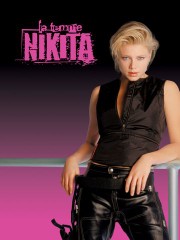 Synopsis:
Young, beautiful and condemned to death for a vicious crime she didn't commit, Nikita is given a second chance to… [More]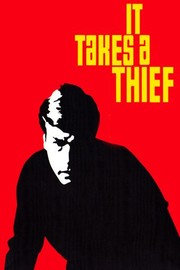 Synopsis:
Debonair burglar Alexander Mundy is released from jail when he agrees to work for a U.S. agency in this genial… [More]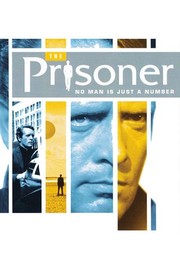 Adjusted Score: 100.564%
Critics Consensus: Sharply intelligent, visually striking, and bracingly bleak, The Prisoner remains a political metaphor for the ages.
Synopsis:
An imaginative, mesmerizing—and enigmatic—British cult series about a character known only as Number 6 (series creator Patrick McGoohan) who, after… [More]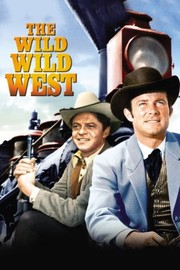 Synopsis:
Popular tongue-in-cheek adventure about Old West Bond-like intelligence agent James T. West clashing with an array of (usually psychotic) villains…. [More]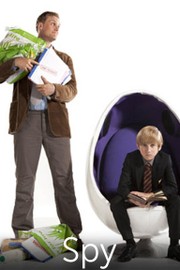 Synopsis:
A man unexpectedly stumbles into a career with MI5 after quitting his mundane job at a computer store…. [More]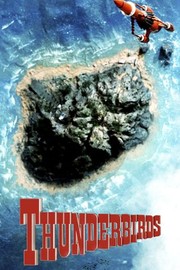 Synopsis:
An eccentric millionaire and his five sons make up an international rescue team who use a Thunderbird spacecraft to come… [More]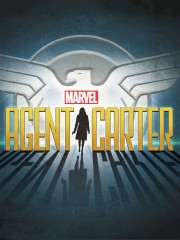 Synopsis:
An action-adventure series following Peggy Carter as she does undercover work for Howard Stark while also holding down a routine… [More]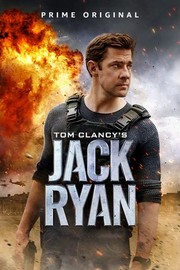 Synopsis:
A dramatic thriller based on novelist Tom Clancy's CIA operative as he begins his career in the spy game…. [More]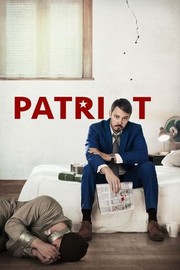 Synopsis:
An intelligence officer takes an undercover assignment in Iran, but PTSD spells, incompetency in the federal government and the challenges… [More]
Synopsis:
An animated comedy spanning time and place to follow the misadventures of suave spy Sterling Archer and his misguided cohorts… [More]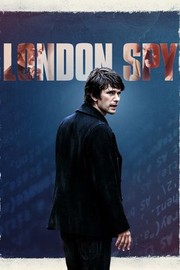 Synopsis:
A gay man is drawn into the dangerous world of espionage when his boyfriend, who works for the Secret Intelligence… [More]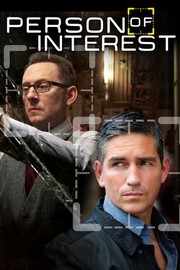 Synopsis:
A presumed-dead ex-CIA agent and a billionaire software genius try to stop crimes before they happen…. [More]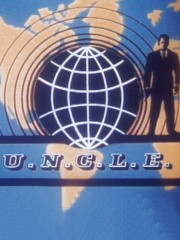 Synopsis:
Spyjinks involving two slick agents with the United Network Command for Law Enforcement, which combats an organization called Thrush. Tongue-in-cheek… [More]
Synopsis:
A spy emerges from hiding to seek revenge on a clandestine government agency that betrayed her after rescuing her as… [More]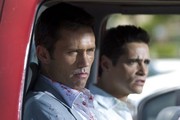 Synopsis:
A spy attempts to uncover why he was kicked out of the business while helping Miami locals who can't rely… [More]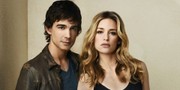 Synopsis:
An inexperienced CIA trainee with top-notch linguistic skills becomes a field operative under mysterious circumstances in this action-drama series…. [More]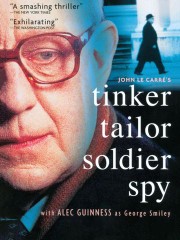 Synopsis:
A flawless adaptation of John le Carre's spy novel about the search for a Soviet mole who has burrowed into… [More]
Synopsis:
British master spy George Smiley returns for a final encounter with his deadly Soviet counterpart, Karla, in an Emmy-nominated adaptation… [More]
Synopsis:
Inspector Gereon Rath, shell-shocked from his service in World War I, uncovers a dangerous web of intrigue when he investigates… [More]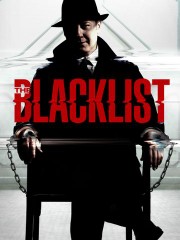 Synopsis:
For decades, ex-government agent Raymond "Red" Reddington has been one of the FBI's most wanted fugitives. Brokering shadowy deals for… [More]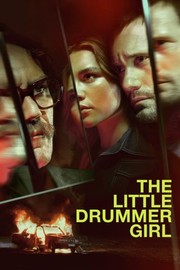 Adjusted Score: 99.388%
Critics Consensus: The Little Drummer Girl marches to a steady beat of assured plotting, extraordinary art direction, and a uniformly terrific cast that makes the show's smolderingly slow burn pace bearable.
Synopsis:
The drama series is based on the novel of the same name written by John le Carré and follows the… [More]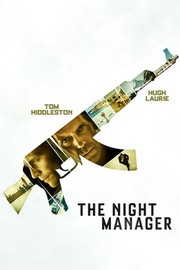 Adjusted Score: 94.506%
Critics Consensus: The Night Manager's smart writing and riveting story are elevated all the more by Hugh Laurie and Tom Hiddleston's captivating performances.
Synopsis:
Jonathan Pine (Tom Hiddleston), a former British soldier turned night manager in a luxury hotel in Cairo, ends up in… [More]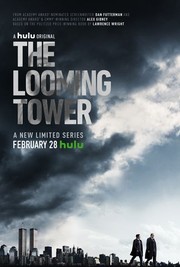 Adjusted Score: 91.825%
Critics Consensus: Well-acted and powerfully written, The Looming Tower delivers gripping counter-terrorism drama rendered even more soberingly effective through its roots in real-life events.
Synopsis:
This drama series exposes the increasing danger of Al-Qaeda in the late 1990s, focusing on how the clash between the… [More]
Synopsis:
An action-adventure series based on the Marvel Comics secret-intelligence organization headed by Agent Phil Coulson…. [More]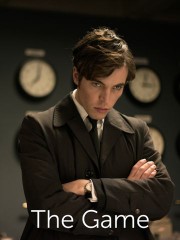 Synopsis:
British spies in 1972 London attempt to stop a secret Soviet plot to destroy Britain…. [More]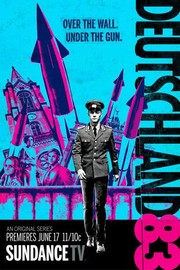 Synopsis:
German-language spy drama set in the 1980s has a twentysomething East German native go undercover in West Germany, where he… [More]
Synopsis:
Starring Sandra Oh and Jodie Comer, Killing Eve centers on two women: Eve (Oh) is a bored, whip-smart, pay-grade MI5… [More]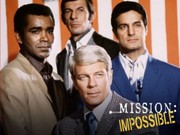 Synopsis:
Elite special agents undertook top-secret assignments in crackerjack episodes, which kicked off with the team leader receiving instructions via a… [More]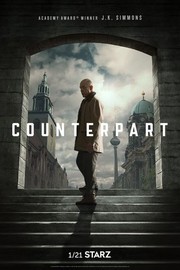 Synopsis:
An espionage series about a mysterious world hidden beneath the surface of our everyday existence…. [More]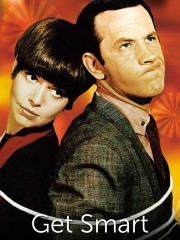 Synopsis:
'Would you believe,' as Maxwell Smart would say, this spy spoof was for a time all the rage (and an… [More]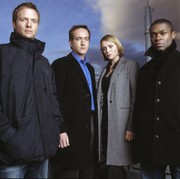 Synopsis:
A sleek, fast-paced BBC hit focusing on domestic-security intelligence agents, dealing with threats that range from arms merchants to germ… [More]
Synopsis:
Cloak-and-dagger thrillers are subtly skewered in this cult adventure series centering on unflappable bowler-hatted British counterspy John Steed, whose upper… [More]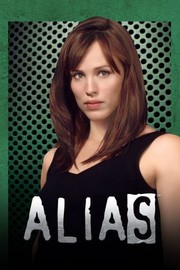 Synopsis:
A sexy, high-octane thrill ride filled with espionage, intrigue and cliffhangers. It chronicles the adventures of operative Sydney Bristow as… [More]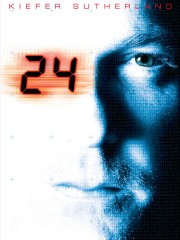 Synopsis:
An exciting and edgy real-time action series about U.S. counterterrorist agent Jack Bauer trying to save his country from foreign… [More]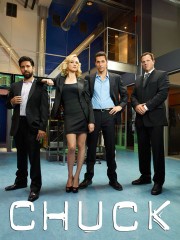 Synopsis:
From executive producer, Josh Schwartz ("The O.C.") and executive producer-director McG ("Charlie's Angels," "We Are Marshall") comes a one-hour, action-comedy… [More]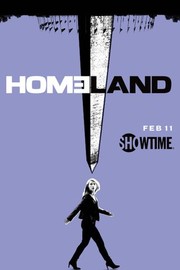 Synopsis:
A troubled CIA operative tries to balance her unsteady private life with her risky high-level job…. [More]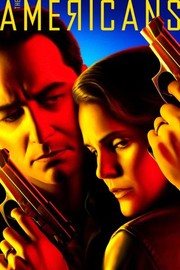 Synopsis:
Two KGB spies pose as an American married couple living in 1980s Washington, D.C…. [More]
What Makes a Good Online Casino?
A quick search for an online casino will reveal hundreds of results. However, these casinos are not created equally. Some are better than others in many ways. That's why you cannot settle for the first option that catches your eye. You need to do thorough research to ensure you settle for a casino that will give you a better experience – and some good money in the process.
So, what makes a good online casino?
The truth is that there are many reputable casinos online – and new ones keep popping up with each passing day. But the few bad ones spoil the name for the others. These casinos scam people. They are eager to make deposits but not keen to give players their money back, pay their affiliates, or even stick to their terms and conditions. These casinos – scam or rogue casinos – are exactly the types you want to avoid.
Unfortunately, most of these rogue casinos disguise as good ones. You might have a hard time telling them apart, especially if you are just getting started. To help you make an informed decision, here are some qualities that make a good online casino.
It does not feature in the blacklist
One of the easiest ways to tell a good casino from the bad ones is by looking at different online casino blacklists. Different reputable platforms always release yearly blacklists to protect casino players from gambling scams online. They put bad casinos on a list for everyone to see and ensure no one signs up to any of those casinos in the future. Since these sites differ, chances are you won't find the same casinos on every blacklist. But the fact that a casino makes the list means they have one or more of these problems:
Change terms
Predatory terms
Slow pay
Unfair games
Nonpayment
Marketing spam
Licensing and regulation
Choice of games
As a player, you'll appreciate the choice of picking whichever game pleases you. That's why you need a casino that offers more games. Browse around to find the casino games that the provider offers to see if it's a good fit.
It's fair, secure, and serious
As you may have noticed from above, many casinos end up on the blacklist for many reasons, including unfairness and security issues. Good online casinos use random number generator that determines the chances of winning. On top of that, they work with third parties to check the fairness of games. What's more, these casinos display various certificates on their platforms, giving you further assurance that things are conducted fairly.
Has good customer service
You can tell a good casino by how their customer support team treats you when you send a request or inquire about something. They will be willing and happy to serve you. they will also have adequate knowledge to address your concerns and be available 24/7.
Accept your payment methods
A good casino accepts a wide range of payment options, ranging from online payment options to instant bank transfers and even credit card solutions. This allows you to use your preferred payment method and not feel locked out. Stay away from sites that provide limited payment options. Some of them fail to get approved by payment platforms, which by itself is a red flag.
Has a bonus offer
It's easy to assume bonus offers and other incentives, especially if you are new to the game. However, you should work with a casino that provides a consistent bonus offer and not just a good welcome offer. You'll need these bonuses even as an existing client. Moreover, the site should provide promotions without deposit, reload offers, and many free spins. Don't feel limited. Many casino sites offer these bonuses, and if the one in question doesn't, you might as well keep looking.
Free games and easy registration
As a newbie, the last thing you want is to sign up with a casino that doesn't provide free games. You need to practice without having to deposit money or fear that you'll lose money. Free games allow you to practice and be good before playing real money. Additionally, the casino should have a simple registration and easy account opening process. If it's too complicated, then maybe it's not the right casino for you.
How Las Vegas became the world's casino capital
These days, it's impossible to think of Las Vegas without the image of the lights on the strip and glamorous casinos coming to mind. But the Vegas we know of 2020 wasn't always that way; and it took a long, long time to get its reputation for being the world's casino capital. Let's take a trip down memory lane and get to the root of how Las Vegas became the city that never sleeps.
A historical journey
It's hard to believe these days, but the Las Vegas region was once an abundant marshland stock full of rich vegetation. That is, until the marsh receded, and the waters disappeared, transforming the landscape into a desert, with the trapped water underground sprouting life and forming an oasis.
It was during the 19th century that the explorer Antonio Armijo from Mexico foraged the way from New Mexico to California on the first commercial caravan. It was a member of the group, Rafael Rivera who rode west to find water and venture through the desert, setting his eyes upon Las Vegas Springs. Las Vegas was therefore named 'the meadows' after the grasses found growing there.
Years went on and both Mormon and Mexican settlers began to filter through. In 1890 it was decided by railroad developers that Las Vegas would serve as a spot along the San Pedro, Salt Lake City and Los Angeles railroad route as well as connecting to major cities along the Pacific Coast. From there on, Vegas boomed with stores, boarding houses and saloons popping up around the area. This was the beginning of the Las Vegas as we know it — with railroad workers and ranchers enjoying the gambling and drinking through illegal speakeasies and bootleg casinos operating despite the ban on gambling in Nevada in 1910.
In 1931 gambling once again became legal in the state, with new casinos and showgirl venues opening up along Fremont Street to entertain the thousands of workers who flocked the city during the construction of the Hoover Dam. The first hotel, El Rancho Vegas, opened up in 1941 along Highway 91. Its success inspired others to open up their own hotels along the highway which would one day become the strip. Tourists began to flock to the city over the next few decades to enjoy the casino scene and see incredible artists like Elvis Presley and Frank Sinatra perform.
The birth of the mega resort
It was in 1966 the businessman Howard Hughes purchased the Desert Inn hotel; this was followed by over a dozen more hotel purchases, pushing out the mobster-owned hotels that had previously dominated Las Vegas. The concept of the mega hotel came about in 1989 when Steve Wynn opened the Mirage as the first hotel resort in the city. By 1994, Las Vegas was the home of more than 86,000 hotel and motel rooms with 13 of the 20 largest mega resort hotels in the world. It was during this era that the Strip became populated with more hotels and casinos, with developments inspired by the iconic cities and countries of the globe including Egypt, Paris, New York and Rome.
Las Vegas in the 21st century
The Las Vegas of today is well and truly established as a home for entertainment and casinos — which remain the biggest source of income for the city. However, there's no doubt that Vegas faces more competition than ever before from the virtual world, with more people than ever before opting to play at an online casino, rather than play in the old fashioned way, but Vegas will always have the advantage. For many, it's a once in a lifetime trip that an online casino can't replicate, but do the online equivalents help to increase interest in Vegas?
The bright lights of Vegas is attracting billions of dollars in investment as many try and get a slice of the revenue that the sector has to offer. During 2019 over 42.52 million people came to visit Las Vegas from all around the world. Domestically, it was shown to be the second most popular destination for U.S. traveller's dream spots after New York.
These days, Las Vegas continues to thrive and be a source of entertainment for millions of visitors from around the world looking to experience what the city has to offer. With new generations becoming interested in casino games — and some incredible musical residencies continuing to be announced — Las Vegas surely will continue to be one best places to go for a unforgettable dream destination for many.
What can people find at some of the biggest land-based casinos in Canada? From Niagara Falls to Toronto, there is something for everyone at casinos in Canada, including table games, slots, roulette, blackjack, and other games. There are also many poker and blackjack tournaments held throughout the year and it is easy to find jackpots or slots with free spins at the casinos. Many casinos also have hotels, bars, and numerous restaurants which are perfect for players seeking some comfort. A relaxing casino experience for all ages can be found in many different places in Canada. Choose one from below.
Choosing a casino depends on your tastes and location within Canada. Do you want to experience the grandeur and splendour of nature while placing a bet? Then head to Niagara Falls. Do you want to see a show? Choose a casino with a show that will be perfect for you. If you are looking for pure relaxation, then check out some of the casinos with spas and world-class dining. Entertainment is also a large part of the casino experience in Canada. Musicians, bands, comedians, and other types of entertainment continue to be found at all of the biggest casinos.
Some Big Casinos Near Nature
Casino Niagara is located in one of the most beautiful places in Canada and the world. People from all around the globe come to experience the best of both worlds at Casino Niagara. Players have access to beauty and scenery while spending time at one of the biggest casinos in Canada. The casino has two floors with over 1200 slot machines, poker, and other table games. There are also many different restaurants and even a comedy club. The sports bar and casino was refurbished back in 2017, meaning that it has not lost any of its charm and shine.
ST Eugene Golf Resort: Casino of the Rockies is a golf and nature lovers' paradise. The location could not be any more splendid. People can find the casino between the Rockies and Purcell Mountains. Furthermore, the casino has an interesting history after it was converted from an Indian Residential School. It was then opened in the early 2000s. St Eugene has table games, electronic roulette, baccarat, and blackjack. There is also a golf course, restaurant, bar, spa, and hotel that is highly rated in Canada. Overall games are limited so most people come for golfing and betting fun.
Caesars Windsor is famously located on the riverbank in Windsor, Ontario. Visitors from both Canada and the States frequent the casino and hotel. Players can see the Detroit and Michigan skyline from the area. There are two floors of slots, table games, and plenty of poker tables. Blackjack, baccarat, and roulette are also available at the casino. It has beautiful restaurants, a gym, bars, slots, and live sports. Check out the Titan 360™, a 10-foot tall slot machine with 5800 pounds of wins at the click of a button. It's the largest slot machine in the world and great fun.
Enjoy the size of Casino de Montreal and Hard Rock Casino
Enjoy the big and beautiful Casino Niagara or ST Eugene Golf Resort
Enjoy High Culture at Elements Casino Brantford
River Rock Casino Resort – In Transit
Are you passing through Vancouver Airport and have a long transit? Hire a cab and spend some time enjoying slot machines at River Rock Casino Resort. There are slots galore and the different themes make it an enjoyable visit for all. There is even a Dungeons and Dragons slot for gamers. A fourteen-table game room can be found at the casino and international poker tournaments are held regularly. Other features include a VIP area, spa, live music, 24-hour food and drink, as well as other entertainment. Richmond is also worth a quick visit, especially for some delicious seafood.
Casino de Montreal – The Big Gun
Casino de Montreal is 526,488 square feet of casino excitement. The casino has around 20 thousand visitors each day and is one of the biggest casinos on the globe. If you are still unconvinced about the size of the place, then imagine five floors of slots and table games. 3,000 machines and 111 table games make the casino seem even more mammoth. Casino de Montreal games can be played in a smoke-free environment and many players comment on the user-friendly games and helpful staff. Complimentary drinks and top-rated gourmet food is all part of the experience at Casino de Montreal.
Hard Rock Casino – Another Big One
Hard Rock Casino is another large casino located in Vancouver, British Columbia. The casino is over 80,000 square feet, making it a big one in Canada. Hard Rock has gaming tables, slots, baccarat and a poker room. The casino includes 70 casino tables and 1,000 slots. Private rooms and high roller areas are also available. However, the Hard Rock name is known for excellent food and this is what people love about this casino. Many players comment on the quality of the food here. It even has a 1,000 seat theatre, making it great for dining and a show.
Elements Casino Brantford – Enjoy High Culture
Elements Casino Brantford is a historical gem for culture in Ontario. It is a charity casino that was established last century. It includes the Sanderson Centre for the Performing Arts, which is a high society entertainment venue in Ontario. The centre is well known to performing arts enthusiasts in Ontario and Canada. Players come to see a show, enjoy some gourmet food and a game. The casino also has plenty of slots, table games, blackjack, baccarat, sic bo, three card poker, roulette, and other games. There is also a 14-table Texas Hold 'Em poker room. Enjoy all the excitement.
River Cree Resort and Casino – Sports Lovers
River Cree Resort and Casino is a sport and gaming venue located in Edmonton that should not be overlooked. It has 39 tables of various money limits and over 1,000 slots. There are also a few different places to dine while enjoying a bet and other things to experience. There is a fitness centre, spa and a 200 room resort. However, the most interesting feature of this casino is the two hockey rinks, which are often used by the Edmonton Oilers for practice. It is possible to watch the team practice and go for a meal and some gaming fun.
For the ones who fancy playing online we recomend visiting canadiancasino.org!