The 50 Best Spy TV Shows Ever
(Photo by FX)
Deciding which series are worthy of inclusion on a list of the best spy shows and streaming series ever is a matter of mystery itself.
With its propensity for disguises, double-crosses, and surveillance, FX's Cold War–era drama The Americans, is certainly about spies. But the series — which has a 96% series-level Tomatometer score, every season of which is Certified Fresh (including one 100% CF season), and is regarded by critics as one of the greatest shows in this Golden Age of Television — is also about marriage, parenting, and history's winning side's ability to whitewash facts. Should it receive a lower ranking on our ultimate spy show list than a classic like CBS's Mission: Impossible? Also of note: They both have catchy theme songs.
Where should a complicated sci-fi caper like Starz's Counterpart stand? The series, which returns for season 2 on December 9, finished off its first season with one of those rare, perfect 100% Certified Fresh Tomatometer scores. It stars J.K. Simmons as both a mild-mannered bureaucratic pencil pusher and his aggro alt-universe counterpart, who hunt dangerous reality-hopping spies.
The espionage stories of John le Carré have also had televised adaptations. Le Carré's The Night Manager (featuring one of Britain's top Toms) and, most recently, The Little Drummer Girl both aired on AMC, are Certified Fresh at 90% on the Tomatometer, and rank high on our spy series list.
Spycraft can also be quite funny, as in Mel Brooks and Buck Henry's beloved Get Smart, which ran on NBC and CBS in the late '60s, and the long-running animated FX comedy Archer, which has a 93% Tomatometer score.
We considered more than Tomatometer scores to finalize our spy show ranking, however; we also looked at variables like how many seasons each series has, how each of those seasons scored, how many reviews determined those scores, and whether those seasons were Certified Fresh, We looked at other reputable media lists of top spy series to help gauge where to place some classic series without enough reviews to register a Tomatometer score, and then applied a dose of editorial discretion to break some ties and rank some titles based on their cultural resonance.
Check out Rotten Tomatoes' list of best spy shows ever before it self destructs in three … two … just kidding. Like the FBI's most wanted list, we'll keep updating this dossier as more information becomes available.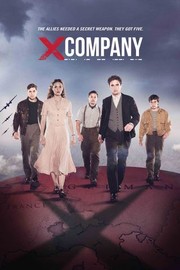 Synopsis:
Spy drama about five American, British and Canadian recruits to a World War II espionage school…. [More]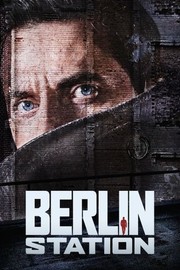 Synopsis:
A case officer at a Berlin CIA station tries to unearth the source of a leak in this drama…. [More]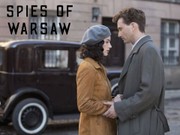 Synopsis:
A French military attaché is drawn into a world of betrayal in the diplomatic salons of Warsaw in the years… [More]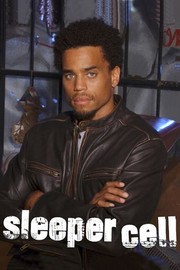 Synopsis:
A federal agent goes undercover to infiltrate a group of Islamic terrorists in Los Angeles…. [More]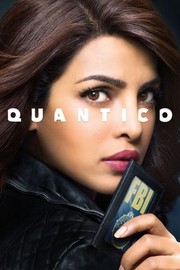 Synopsis:
A drama about FBI trainees at the FBI Academy in Quantico, one of whom is a sleeper agent who will… [More]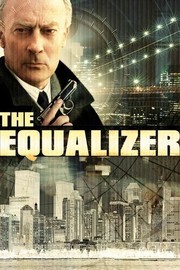 Synopsis:
A cult favorite about an enigmatic former government agent who turns vigilante, offering his services as a one-man security force… [More]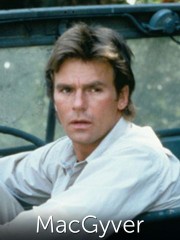 Synopsis:
The popular adventures of a resourceful former Special Forces operative, who undertakes impossible missions at the behest of a crimefighting… [More]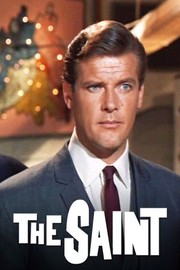 Synopsis:
A pre-James Bond Roger Moore plays the urbane, Robin Hood-like Simon Templar, who may skirt the law, but always for… [More]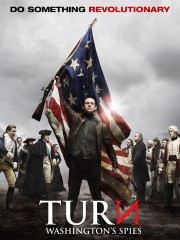 Synopsis:
A drama based on the true lives of America's earliest spies, the Revolutionary War-era Culper Ring…. [More]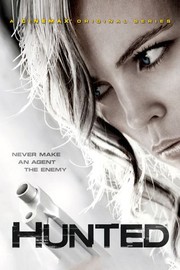 Synopsis:
A spy series about a private-security agent who returns to work a year after an attempt on her life, a… [More]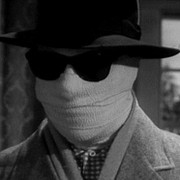 Synopsis:
British sci-fi series about a scientist who develops a potion that renders him invisible. Unfortunately, he doesn't have an antidote… [More]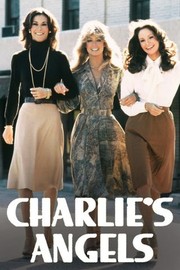 Synopsis:
Aaron Spelling's jiggly classic about gorgeous gumshoes working for an unseen boss garnered as much derision as it did male… [More]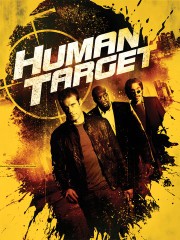 Synopsis:
Using the popular DC Comics title as a springboard for riveting and intelligent action and adventure, Human Target provides a… [More]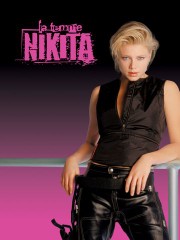 Synopsis:
Young, beautiful and condemned to death for a vicious crime she didn't commit, Nikita is given a second chance to… [More]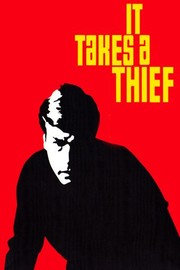 Synopsis:
Debonair burglar Alexander Mundy is released from jail when he agrees to work for a U.S. agency in this genial… [More]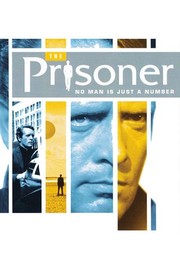 Adjusted Score: 100.564%
Critics Consensus: Sharply intelligent, visually striking, and bracingly bleak, The Prisoner remains a political metaphor for the ages.
Synopsis:
An imaginative, mesmerizing—and enigmatic—British cult series about a character known only as Number 6 (series creator Patrick McGoohan) who, after… [More]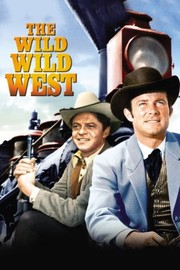 Synopsis:
Popular tongue-in-cheek adventure about Old West Bond-like intelligence agent James T. West clashing with an array of (usually psychotic) villains…. [More]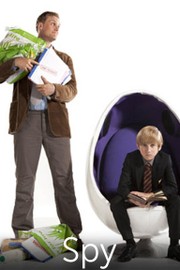 Synopsis:
A man unexpectedly stumbles into a career with MI5 after quitting his mundane job at a computer store…. [More]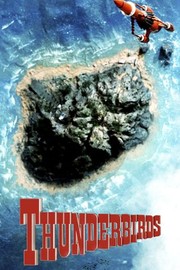 Synopsis:
An eccentric millionaire and his five sons make up an international rescue team who use a Thunderbird spacecraft to come… [More]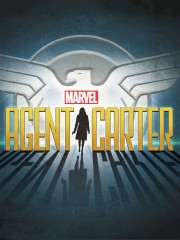 Synopsis:
An action-adventure series following Peggy Carter as she does undercover work for Howard Stark while also holding down a routine… [More]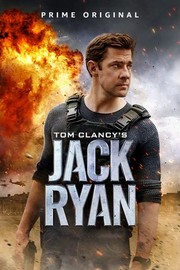 Synopsis:
A dramatic thriller based on novelist Tom Clancy's CIA operative as he begins his career in the spy game…. [More]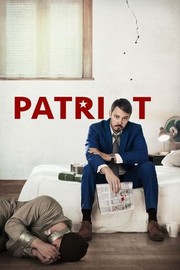 Synopsis:
An intelligence officer takes an undercover assignment in Iran, but PTSD spells, incompetency in the federal government and the challenges… [More]
Synopsis:
An animated comedy spanning time and place to follow the misadventures of suave spy Sterling Archer and his misguided cohorts… [More]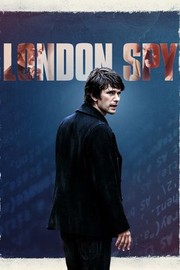 Synopsis:
A gay man is drawn into the dangerous world of espionage when his boyfriend, who works for the Secret Intelligence… [More]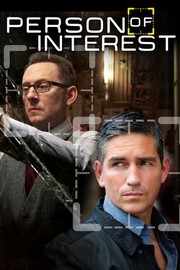 Synopsis:
A presumed-dead ex-CIA agent and a billionaire software genius try to stop crimes before they happen…. [More]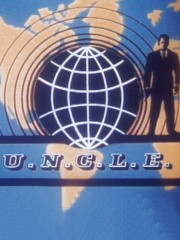 Synopsis:
Spyjinks involving two slick agents with the United Network Command for Law Enforcement, which combats an organization called Thrush. Tongue-in-cheek… [More]
Synopsis:
A spy emerges from hiding to seek revenge on a clandestine government agency that betrayed her after rescuing her as… [More]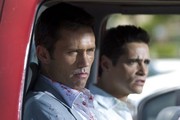 Synopsis:
A spy attempts to uncover why he was kicked out of the business while helping Miami locals who can't rely… [More]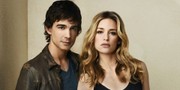 Synopsis:
An inexperienced CIA trainee with top-notch linguistic skills becomes a field operative under mysterious circumstances in this action-drama series…. [More]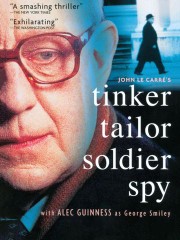 Synopsis:
A flawless adaptation of John le Carre's spy novel about the search for a Soviet mole who has burrowed into… [More]
Synopsis:
British master spy George Smiley returns for a final encounter with his deadly Soviet counterpart, Karla, in an Emmy-nominated adaptation… [More]
Synopsis:
Inspector Gereon Rath, shell-shocked from his service in World War I, uncovers a dangerous web of intrigue when he investigates… [More]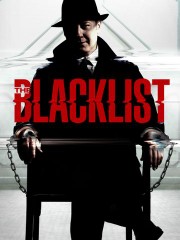 Synopsis:
For decades, ex-government agent Raymond "Red" Reddington has been one of the FBI's most wanted fugitives. Brokering shadowy deals for… [More]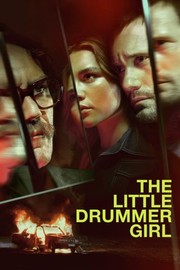 Adjusted Score: 99.388%
Critics Consensus: The Little Drummer Girl marches to a steady beat of assured plotting, extraordinary art direction, and a uniformly terrific cast that makes the show's smolderingly slow burn pace bearable.
Synopsis:
The drama series is based on the novel of the same name written by John le Carré and follows the… [More]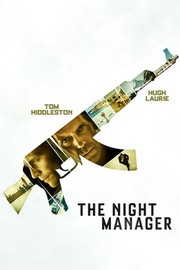 Adjusted Score: 94.506%
Critics Consensus: The Night Manager's smart writing and riveting story are elevated all the more by Hugh Laurie and Tom Hiddleston's captivating performances.
Synopsis:
Jonathan Pine (Tom Hiddleston), a former British soldier turned night manager in a luxury hotel in Cairo, ends up in… [More]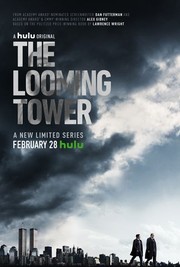 Adjusted Score: 91.825%
Critics Consensus: Well-acted and powerfully written, The Looming Tower delivers gripping counter-terrorism drama rendered even more soberingly effective through its roots in real-life events.
Synopsis:
This drama series exposes the increasing danger of Al-Qaeda in the late 1990s, focusing on how the clash between the… [More]
Synopsis:
An action-adventure series based on the Marvel Comics secret-intelligence organization headed by Agent Phil Coulson…. [More]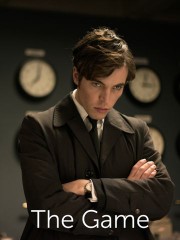 Synopsis:
British spies in 1972 London attempt to stop a secret Soviet plot to destroy Britain…. [More]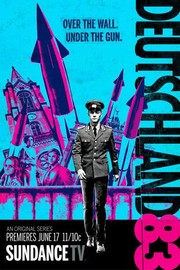 Synopsis:
German-language spy drama set in the 1980s has a twentysomething East German native go undercover in West Germany, where he… [More]
Synopsis:
Starring Sandra Oh and Jodie Comer, Killing Eve centers on two women: Eve (Oh) is a bored, whip-smart, pay-grade MI5… [More]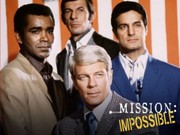 Synopsis:
Elite special agents undertook top-secret assignments in crackerjack episodes, which kicked off with the team leader receiving instructions via a… [More]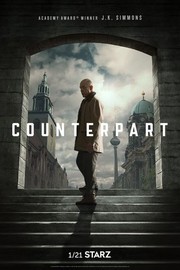 Synopsis:
An espionage series about a mysterious world hidden beneath the surface of our everyday existence…. [More]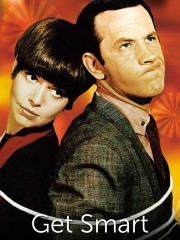 Synopsis:
'Would you believe,' as Maxwell Smart would say, this spy spoof was for a time all the rage (and an… [More]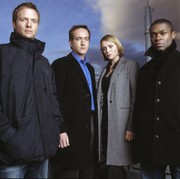 Synopsis:
A sleek, fast-paced BBC hit focusing on domestic-security intelligence agents, dealing with threats that range from arms merchants to germ… [More]
Synopsis:
Cloak-and-dagger thrillers are subtly skewered in this cult adventure series centering on unflappable bowler-hatted British counterspy John Steed, whose upper… [More]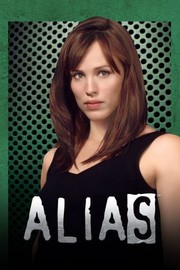 Synopsis:
A sexy, high-octane thrill ride filled with espionage, intrigue and cliffhangers. It chronicles the adventures of operative Sydney Bristow as… [More]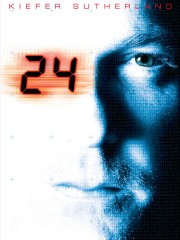 Synopsis:
An exciting and edgy real-time action series about U.S. counterterrorist agent Jack Bauer trying to save his country from foreign… [More]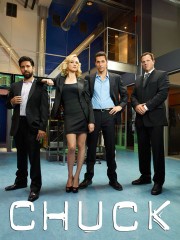 Synopsis:
From executive producer, Josh Schwartz ("The O.C.") and executive producer-director McG ("Charlie's Angels," "We Are Marshall") comes a one-hour, action-comedy… [More]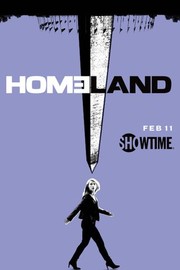 Synopsis:
A troubled CIA operative tries to balance her unsteady private life with her risky high-level job…. [More]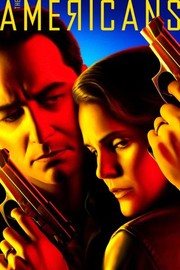 Synopsis:
Two KGB spies pose as an American married couple living in 1980s Washington, D.C…. [More]
The Advantages of Online Casino Welcome Bonuses
When it comes to online gambling, the industry is thriving in 2020. Although casinos are banned in many countries, people still find ways to enjoy their favorite games of chance. However, considering the level of competition on the market, it may be difficult for a beginner to find a good online platform and take advantage of all offers. In this article, you will learn the benefits of casinos' welcome bonuses.
What Is a Sign-Up Bonus?
As we have already established, the industry is growing rapidly and companies are desperately looking for new ways to attract customers. A welcome bonus is often used by online casinos to get new leads and players in the future. However, the best casino bonuses can be easily used to the player's advantage. Here are the main reasons you should not neglect this offer.
It saves your money
Quite obvious, right? Well, this is the main reason why you should always use welcome bonuses in online gambling: it is always better to not risk your own money. It is especially true for beginners. Since they have no experience, it is fairly common for beginners to lose their initial investment and be done with gambling for good. However, if you use your welcome bonus as a way of getting the basics skills, the chances of success will rise significantly.
It allows you to try several games

Another common issue beginners face is a lack of understanding of which types of games they want to try: slots, roulette, baccarat, blackjack, etc. If you use your sign-up bonus, you will be able to play several games and choose the ones you like better. Moreover, you can take advantage of a welcome bonus on several online gambling platforms. That way you will try out even more options.
It will make future gambling more profitable
Besides beneficial sign-up bonuses, good online casinos usually have great loyalty programs. For instance, the company may double up to five first deposits on the platform. If you invest 100 USD, you will get 200 USD to your account. More money — more games — more chances of winning.
Although a welcome bonus is a great way of upping your gambling game, there are a few things you should pay attention to. Firstly, a good bonus does not equal a good platform. Before choosing a casino, make sure that the company is legal and trustworthy. Since there are many scams right now, it is essential if you want to save your money. Moreover, check the available deposit/withdrawal methods and their terms.
We hope that this article has shown the true power of online casinos' welcome bonuses and how you can use them to your own advantage. Follow our tips while choosing a platform and enjoy the best gambling experience.
3 Key Mistakes to Avoid When Playing Blackjack
Blackjack is the most popular casino game in the world. The card game, sometimes referred to as '21', accounts for an average of 31 percent of all casino table traffic – this is consistent both online and in physical casinos. For reference, the second most popular is roulette (24%) followed by poker (21%).
It's easy to understand blackjack's popularity. It's a simple game to grasp and offers players a mix of luck and skill: luck in the cards that are drawn, skill over how those cards are dealt and a player's eventual hand. Compare that to roulette, which is based entirely on luck, and poker, which has a huge skill element to it.
However, while the beauty of blackjack is in its simplicity, there are also a number of complexities to the game, and as is the case with almost anything in life, you learn more from mistakes than successes.
With that in mind, here are three key mistakes to avoid when playing blackjack that can significantly increase your chances of winning, while limiting your losses.
Choosing the Wrong Table
Before a single card is drawn, being at the wrong table – whether live or online – is the first mistake to avoid.
First of all, each blackjack table will have different minimum bet requirements so avoid choosing one that is out of your budget. For instance, if you choose a table with a $100 minimum bet and your budget is $200, you might only play two hands.
Secondly, check the payout odds on the blackjack table. These are typically 6:5 and 3:2 and will affect how much gets paid out when you hit blackjack and land other bonus wins. Where possible, choose a 3:2 table as it pays out higher.
Thirdly, choose between a virtual and a live table. This is not so much a mistake to avoid but more comes down to personal preference. Virtual tables allow players to play against an automated computer, so you can play at your own pace, while live tables are usually quicker paced as human dealers are keen to move the game along.
When to Hit and Stand
As a general rule, most blackjack players know to hit when the hand is 12 and to stand when the hand equals 17. However, there are plenty of variables to consider that could influence when to hit and stand. Getting these right can really boost your chances of beating the house, while getting it wrong could prove costly.
One key move to implement is to always hit on a soft 17 – when the two cards are an ace and a six. This means that if you draw a 10 or picture card (jack, queen, king), then you convert your hand into a hard 17. It also gives greater flexibility if you draw a smaller value card as the ace can be used as a one.
While many players adopt a strict 'never bust' policy, meaning they always stand when their hand equals 12 or more, this can be ill-advised as it depends almost entirely on the dealer going bust.
Instead, analyze the value of your two cards compared to the dealer's first card and weigh up the risk factor in drawing another card before the dealer draws their second. As a strict rule, if your first two cards equal 17 or more, then stand – anything else can be hit depending on the situation.
When to Split and Double
If you are playing in a blackjack tournament, either online or live, learning when to split and double can make all the difference to your chances of success. The same also applies to individual games of blackjack.
Click here to check the best tips on blackjack tournament strategies: https://extra.betamerica.com/casino-news/blackjack-tournaments-rules-strategy-and-where-to-find-them/
Splitting is when you split two cards when dealt the same value cards, so a pair of eights for example. Doubling is when you are given the option to double your bet after being dealt your initial two cards.
While it can be tempting to split and double at every opportunity to increase your winning, doing at the right time is the key.
It is not recommended to split when:
You are dealt two picture cards or two 10s
You are dealt two 9s
You are dealt two 5s
The dealer holds a 10 or picture card
It is best to split when:
You are dealt two 8s
You are dealt two aces
The dealer holds a 5 or 6 (as this is the highest probability of a bust)
Similar to knowing when to hit and stand, take a brief moment to assess the dealer's drawn card compared to your own two cards and determine whether the probabilities are in your favour.
Likewise, knowing when to double down – when not to double down – can change the complexities of your blackjack game. A simple rule to know when to double is if your two cards equal 10 and the dealer's card is between 2-9. Additionally, if you hold an ace, you can consider a double as these have the flexibility of playing as 11 or 1. But if the dealer's card is an ace, ignore the double.
Conclusion
Blackjack may be a simple game but there are some important strategies to keep in mind next time you head to the virtual or live table. The game itself is still rooted in luck so there are never any guarantees to long-term success. However, by keeping these three important rules in mind, you can at least avoid making avoidable mistakes.
Top 5 Entertainment Activities for College Students
The life of college students is sometimes too complicated. They have to face tons of homework assignments that steal their time. Many students get stressed because of continuous learning. They seem to forget how to relax. If you're a busy student, you should remember that you're still young and shouldn't waste this precious life stage. You can undertake some entertainment activities sometimes. Take your friends and organize funny games to unwind and let off some pressure. We asked writing experts from a professional essay service Smart Writing Service to share their ideas and provide you with top-5 entertainment activities for college students you may like.
Who Are You?
Students, especially freshmen, don't know each other perfectly. They may be taken by surprise when some of them tell something quite unexpected about their hobbies, preferences, and so on. If you want to know other students better, suggest playing a game called "Who Are You".
Form at least three teams. If there are many folks, you can form more teams. Choose a speaker of the game. It may be even one of your teachers or professors. All groups will be given topics to discuss. The speaker is supposed to announce a new topic every few minutes. You may discuss and answer the following topics:
What is the greatest challenge you are facing?
What do you like or hate most about yourself?
What is your greatest value in life?
What emotions do you express easily?
What is the most valuable thing in friendship?
Who you want to become in five years?
What is your major objective for next year?
Is there something you want to improve about yourself?
What motto do you try to live by?
Where would you like to travel?
If you were to study abroad, what country would that be?
Students should write their answers on index cards. The speaker should gather the answers of every student and shuffle them. Afterward, he/she redistributes them randomly to students. Each person should guess whose card he/she is holding. Play this game after you spend some time together and already know at least something about one another.
Sentence Completion
Another fun activity is "Sentence Completion." Most people like it because it's commonly accompanied by laughter and good mood. It's necessary to prepare a list of sentences. Those sentences should have a beginning, but with no end. Every student should finish the sentence he/she gets. Oftentimes, students give funny answers. At times, they are quite serious, and we can learn something important about other students. Here are several sentence beginnings you may choose:
Before I came to college, I was interested in…
When I was a child, I wanted to become…
The best moment I remember most about high school is…
My favorite pet is…
The things I value most are…
Five years from now I hope to be…
My greatest personality trait is…
My favorite subject at high school was…
If I could change one thing in the world, it would be…
My greatest fear is…
After I graduate from college, I…
The Reception Line
You may likewise try another entertaining activity for college students. It is called "The Reception Line." Gather all the mates eager to participate. Divide yourselves into two groups. If you form more, it won't fit the rules of the game. Each person talks to the person in front of him/her until he/she must move. The person at the end of one line goes to the end of the other line. This method makes it possible to meet new people. Thus, students will learn more about each other. You can make shifts every next topic or set a limit. For example, the pair should discuss 5 topics and afterward move to change partners. Here are some interesting topics to discuss:
Where would you like to travel?
What motto do you try to follow?
What is your favorite movie?
What music do you like?
What is your favorite hobby?
Why did you choose this college?
What do you like about college life the most?
Take Sides
You can likewise suggest a game, which offers only two options. It's called "Take Sides." Create a list of questions with two answers. Students should obligatorily choose one of them. Afterward, you may discuss the answers. Let everyone explain his/her choices. Thus, you'll learn more about each other, and it will bring you closer. Here are several suggestions:
Watermelon or banana?
Sweat or bitter?
Short trips every weekend or a journey around the world for three months?
Partying or hiking?
Listen or speak?
Rock or pop?
Morning or night?
Superman or Batman?
Robocop or Terminator?
Harry Potter or the Lord of the Rings?
Los Angeles or New York?
Liberal or conservative?
American football or ice hockey?
My Most Embarrassing Moment
You can likewise tell each other about the most embarrassing moments. It's important to be honest and don't imagine a story that never took place. All the participants should agree on this term. Commonly, it is a very entertaining activity. Students tell funny stories they've been through. It commonly makes them closer.
These activities for college students are very simple to follow. They are really entertaining. Mind that we have mentioned only 5 of them. However, you can try a hundred activities more. Use our examples to have fun and relax. They may inspire you and your friends to look for other entertaining activities.