Top 10 Mobile Phones Under $1000
Mobile phones are one of the most important tools for us right now. With the advancement of technology, the effect that mobile phones had over our life has significantly increased. This makes it even more important for us to make the right choice when buying one.
When buying a new mobile phone, most of us walk on a tightrope with the budget. But you don't necessarily have to spend too much to get something amazing. You can easily buy good mobiles under $1000. We'll walk you through some of the best options for you that fall in your budget.
iPhone 11 Pro
The iPhone 11 Pro is one of the best mobile phones. Be it for gaming or basic day-to-day use. Although it's not the higher-end model of the iPhone 11  series, you can purchase it straight away if your budget is below $1000. If you've patience & can wait for some time, I would recommend you to wait for iPhone 12.
Once iPhone 12 is released, the pricing of iPhone 11 will eventually go down. Now, coming back to the specs of iPhone 11, it powers the latest A13 Bionic chip. On top pof that you get a crisp 5.8-inch HDR10 display.
In the camera aspect, Apple has once again lived up to the expectation it produces some great clicks from the rear & front camera. On the back, there's 12 MP triple camera setup that's equipped with ultra-wide angle sensor and telephoto lens.
When it comes to video shooting capabilities, iPhone 11 is the best. So, if you're a video influencer or want to be one, iPhone 11 is the mobile phone you need with you all the time.
Google Pixel 4A
You can always trust a Pixel for the right camera. The phone has an amazing camera backed by an AMOLED Screen which makes it a very good option. The software is very clean and easy to use. However, the phone does not support wireless charging. It's a good phone for the price if you can compromise on a few features like water resistance, fingerprint sensor, and face unlock.
This is one of the best budget phones since the hardware of the phone is very solid and it comes with amazing specifications for any budget phone. The added benefit of a crisp display and a great finish make it even more irresistible. The phone has a very good user interface and it also has great battery life. But, the model doesn't support wireless charging and is not water-resistant.
OnePlus Nord
The camera, looks, processor of this phone screams brilliant. And provided the features for the price that it comes in, it is a great package. It should be noted that there is no such rating for water-resistance and that it doesn't support wireless charging as well.
Samsung Galaxy S20
It is one of the best deals that you can crack for a budget phone. With a great processor, water-resistance, and support to wireless charging, this phone is sure to rock the world. The phone also provides great storage and amazing power back-up. Although the phone doesn't have am in-display fingerprint sensor, it has one on the other side of the phone.
iPhone XR
The iPhone has a great processor, as expected. It also is water-resistant and supports wireless charging. The phone has given a great overall performance and people with a budget have always preferred to buy this phone if they're looking for iOS. The only place where the phone has disappointed is the display. It is very off-beat and can be very unpleasant to use for a modern user.
Samsung Galaxy Note 10
The phone has that undeniable finish that Samsung gives and the polish on the design is amazing. On top of that, the phone has a great battery life and has an in-display fingerprint unlock system.
The camera on the phone is perfect for portrait shots as well. However, the processor of the phone was a setback. Unlike its predecessor, Samsung Galaxy Note 10 supports wireless charging of Qi, PMA & Samsung's own Fast Wireless Charging 2.0. Further, Samsung Galaxy Note 10 is rated as IP68 mobile phone. It means this smartphone has the dust rating of 6 (Highest-level protection) & Water-resistance rating of 8.
OnePlus 8 Pro
The OnePlus 8 Pro is powered by the Snapdragon 865 and rocks, not one, but two 48MP cameras at the back combined with another telephoto lens. It also rocks a gorgeous 120Hz QHD+ AMOLED display and is quite ergonomic to hold. What makes this one of the best mobile phones to buy right now is the stable and smooth software experience.
Oppo Find X2
The phone supports an undeniably sleek body. It has the best possible look and finish that can make anyone fall in love with it. It comes with an on-screen fingerprint sensor and has a great battery life to support it. The performance of the phone is overall great, but then it is not water-resistant and doesn't offer the feature of wireless charging.
Samsung Galaxy S10+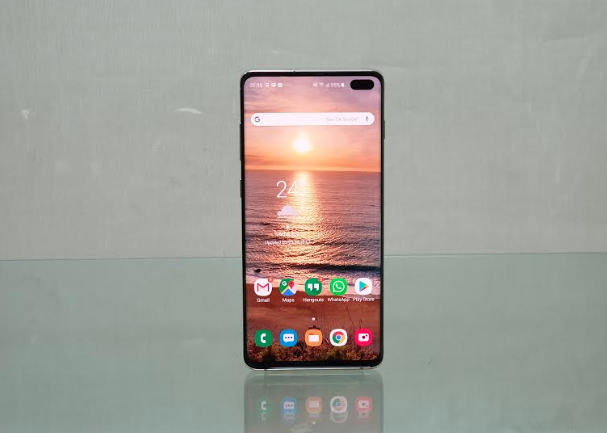 The phone is of an amazing look. It is backed with a great design and finish which makes it look amazing. The Samsung Galaxy smartphone is water-resistant and also supports wireless charging. Amongst these assets, there is also the fact that the phone has a very smooth performance. However, it can be a little smaller as expected and its camera isn't up to the mark.
Motorola One Vision Plus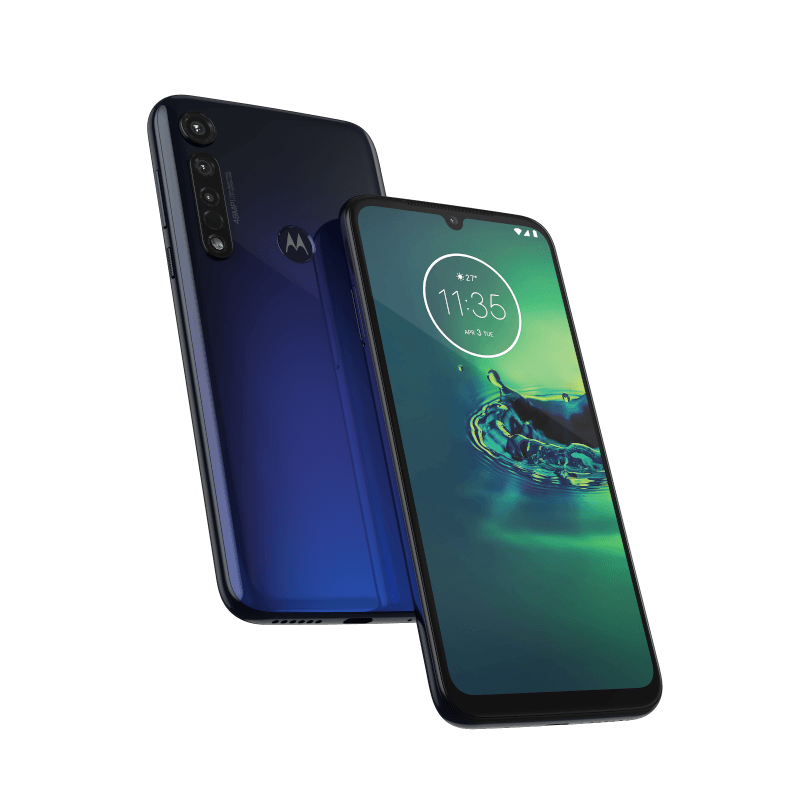 Motorola has seriously impressed everyone with its take on the sleek design with the new One Vision Plus (A successor to the last year's Motorola One VIsion). The software is as clean as it could be and it is backed with great battery life for the price. However, the only off-putting factor is that its camera is not worth the hype and is of low quality.
Final Words
That's all for now. These are 10 mobile phones I would recommend you to purchase in 2020. However, if you need some additional discount on these smartphones, I would recommend you to wait as we're gearing up to the next festive season. At that time, you can expect to get some steal deals especially during Black Friday or Cyber Monday.
SNL's Kate McKinnon Honors 'Real-Life Superhero' Ruth Bader Ginsburg
Saturday Night Live's Kate McKinnon, who often played Ruth Bader Ginsburg on the NBC sketch series, has added to the many tributes honoring the late Supreme Court justice.
"For so many of us, Justice Ginsburg was a real-life superhero: a beacon of hope, a warrior for justice, a robed crusader who saved the day time and again," McKinnon said in a statement on Saturday. "Playing her on SNL was a profound joy because I could always feel the overwhelming love and gratitude that the audience had for her. It was one of the great honors of my life to meet Justice Ginsburg, to shake her hand, and to thank her for her lifetime of service to this country."
Ginsburg, who served on the Supreme Court for 27 years, died Friday at the age of 87, following a battle with pancreatic cancer. Per NPR, Ginsburg dictated this statement to her granddaughter Clara Spera days before her death: "My most fervent wish is that I will not be replaced until a new president is installed." (The 2020 presidential election is slated for Tuesday, Nov. 3.)
McKinnon has played Ginsburg in several sketches and "Weekend Update" bits since she started on the late-night series in 2012. Most recently, McKinnon showcased her impression of the justice on SNL's first quarantine edition, which was filmed remotely after Studio 8H production shut down. In the sketch, which you can watch above, McKinnon's Ginsburg invites viewers to try her at-home workout.
Ginsburg was also recently portrayed by Felicity Jones in the 2018 biopic On the Basis of Sex, which chronicled Ginsburg's early years as a lawyer fighting for women's rights.
We finally understand why Elf 2 won't ever happen
Caan revealed the fate of the Elf sequel after his assistant, who is from Cleveland, called into "Bull and Fox" to discuss the NFL team the Browns' most recent win. The actor eventually joined the conversation, sharing that not only did a sequel almost happen, but he was ready to sign on — a major shift from his reluctance to appear in the first film.
Caan told 92.3 sports talk radio hosts Adam "the Bull" Gerstenhaber and Dustin Fox that he initially turned down Ferrell's request that he star in Elf as his father. "Will called me one night and said, 'Jimmy, want to do this picture with me?" Caan explained. He replied to the request in the negative at first, saying, "Listen, Will, I love you, you're a funny guy, but I'm not doing a picture called Elf, okay?" 
Caan said he negotiated to change the film title to "Elk" on the working scripts as a condition of his casting. "I said, I'll tell you what, if you put a K on the end of it — like just through the working scripts … then I'll do it," Caan said before adding, "It was great fun with Will. He's a great guy."
Following the Christmas film's success, the Las Vegas actor shared that, while its two biggest creatives may not have been ready for a sequel, he definitely was. "We were gonna do it, and I thought, 'Oh my god, I finally got a franchise movie, I could make some money, let my kids do what the hell they want to do,'" Caan said. Elf may not be a franchise, but we're guessing Caan's kids are doing just fine.
It may not just be personality clashes behind why we haven't seen an Elf 2. Both Favreau and Ferrell also keep pretty busy, with the director attached to several Disney projects including season 2 of The Mandalorian, while the SNL alum continues his on-screen work in surprise hits like Eurovision Song Contest: The Story of Fire Saga as he juggles producing obligations on projects like Succession, Dead to Me, Hustlers and Booksmart. 
Time can mend all wounds, but it can also lead to the kinds of busy schedules that keep the film's biggest creatives out of a sequel deal.
Kate McKinnon Calls Ruth Bader Ginsburg a 'Real-Life Superhero' and 'Robed Crusader'
Kate McKinnon has paid tribute to the memory of Ruth Bader Ginsburg, calling her a "real-life superhero" and a "robed crusader."
The Supreme Court Justice Ginsburg died on Friday at age 87, and McKinnon, who mimicked RBG in a series of "Weekend Update" segments on "Saturday Night Live" dating all the way back to 2015, said that playing her was a "profound joy."
"For so many of us, Justice Ginsburg was a real-life superhero: a beacon of hope, a warrior for justice, a robed crusader who saved the day time and again. Playing her on 'SNL' was a profound joy because I could always feel the overwhelming love and gratitude that the audience had for her," McKinnon said in a statement. "It was one of the great honors to meet Justice Ginsburg, to shake her hand and to thank her for her lifetime of service to this country."
Also Read: Felicity Jones Remembers Ruth Bader Ginsburg as 'Beacon of Light in These Difficult Times'
McKinnon's character involved dropping by the Weekend Update desk from time to time to react to events in the news — like the appointment of Supreme Court Justices Neil Gorsuch and Brett Kavanaugh — delivering some sick "Gins-Burns" ("I like my men like I like my decisions, 5-4,") and then breaking out into dance.
The real Ginsburg reacted to McKinnon's portrayal on two occasions, saying in the documentary "RBG," "It's marvelously funny," but it didn't resemble herself one bit. "Except for the collar," she said. Ginsburg told NPR's Nina Totenberg that she would love to deliver a "Gins-Burn" to her colleagues if given the chance.
McKinnon wasn't the only actress who portrayed Ginsburg to gave the late Supreme Court justice a shout-out Saturday. Felicity Jones, who portrayed her in the 2018 biopic "On the Basis of Sex," also praising Ginsburg as a "beacon of light."
Also Read: Fundraiser to Defeat Mitch McConnell Raises $13 Million Overnight After Ruth Bader Ginsburg's Death
"Ruth Bader Ginsburg gave us hope, a public figure who stood for integrity and justice- a responsibility she did not wear lightly," Jones said in a statement Saturday. "She will be missed not only as a beacon of light in these difficult times but for her razor sharp wit and extraordinary humanity. She taught us all so much. I will miss her deeply."
The justice and feminist icon died due to complications from metastatic pancreas cancer Friday.